The Netherlands is about to see a new crop of electric vehicle (EV) charging stations springing up. ABB, an international power and automation technologies company, said it has started installing multiple fast-charging stations at some BP service stations in the Netherlands as part of a nationwide trial.
In the central city of Utrecht, ABB deployed the first two direct current (DC) Terra systems, which were officially officially opened on earlier this week. Another charger will be installed at a BP service station in Rotterdam later this month December, with two more to follow at locations to be identified early next year.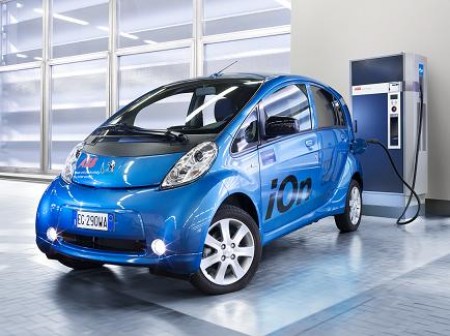 ABB said its Terra stations can recharge an EV battery in as little as 15 to 30 minutes – compared with eight hours when using a regular alternating current (AC) power outlet. ABB will install two types of Terra chargers to meet the specific capacity requirements at the various BP locations. The multiport Terra Base Station 100.2 can charge up to two cars simultaneously and is said to be ideal for locations that are expected to see an increase in electric vehicle traffic over the next few years. The Terra 51 is a single-port charger designed for locations with regular traffic.
Utrecht-based taxi company GreenCab has a vested interest in seeing charging station infrastructure in the city. The company operates a large fleet of electric cabs and GreenCab even went so far as to finance one of the Utrecht charger installations. "We have to keep our 20 EVs operational throughout the day and can't afford to wait eight hours for a battery to charge. Fast charging makes our business case work. That's why we were keen to make a business deal with BP," said George Jansen, CEO of Prestige GreenCab. "GreenCab financed one of the two chargers in Utrecht and has taken an active role as launching customer. The EV fast-charging network in Utrecht increases autonomy of our GreenCabs and at the same time stimulates new EV adopters as it is open to everyone."