After teasing the electric vehicle (EV) community for a month, Amp Electric Vehicles has finally let the cat out of the bag. A recent news release states that their newest EV conversion will be an all electric Jeep Grand Cherokee.
After Amp, a Cincinnati-based company that specializes in converting gas-powered cars into EVs, issued a press release in mid-December stating that they would be debuting a new "All American" mystery SUV at the North American International Auto show in Detroit, a round of speculation in the media that covers the EV industry followed. While the consensus was on the Jeep conversion, Amp has stayed tight lipped – until now.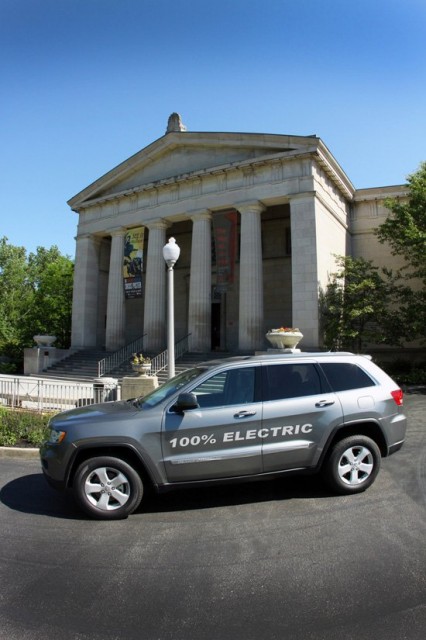 The new Jeep Grand Cherokee conversion will share the stage with Amp's most recent conversion, a Mercedes Benz ML 350, which the company started selling last spring. Amp officials have said that the Jeep is expected to share much of the ML 350's electric drive system components, including a 37-kilowatt-hour battery pack. Both the Jeep and the Benz will be assembled in Amp's Loveland, Ohio, plant and marketed primarily toward fleet buyers.
True to form, Amp didn't release many performance details on the Jeep EV conversion, but the new model is expected to have specs similar to that of the ML 350. Look for a range of about 100 miles and a zero to 60 time of under 10 seconds. The company said it would announce pricing, initial delivery dates and market distribution for the new Grand Cherokee EV at the Detroit auto show, but in a blog post on Amp's website, Amp's president, Steve Burns, was quoted as saying the Grand Cherokee will be price-competitive with the Tesla Model S, an electric sedan that in base form is priced from $57,400 before a $7,500 federal tax credit.