Toyota recently announced a voluntary safety recall of more than 420,000 of its Toyota and Lexus models to replace the crankshift pulley. Owners of 283,200 Toyota and 137,000 Lexus vehicles will be notified of the recall by first class mail beginning January 2012. Those notified will be asked to make an appointment at their local Toyota dealership to have the part fixed at no charge.
According to the company, there is a possibility that the outer ring of the crankshaft pulley may become misaligned causing a noise or triggering a warning light. If the problem isn't fixed, it could lead to the belt for the power steering pump becoming detached from the pulley and the driver could notice the car becoming difficult to steer.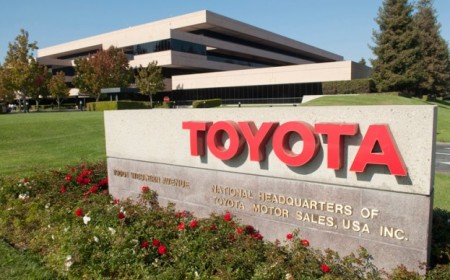 So far, there have been no reports of accidents or injuries related to this condition. The types of vehicles that could be affected by the faulty crankshift include: 2004 Avalon, 2004 and 2005 Camry, Highlander, Sienna, and Solara, 2006 Highlander HV, 2004 and 2005 ES330 and RX330 and the Lexus hybrid 2006 RX400h. No other Toyota or Lexus vehicle models with 4 cylinder engines are involved.
Drivers of these models of cars are being told to make an appointment with their Toyota or Lexus dealer if they hear any abnormal noises coming from the engine compartment so it can be inspected, prior to the mailing. Toyota is currently working on obtaining the necessary replacement parts in sufficient quantities to fix the problem.