It has been a bit hectic of late for Santa Cruz, California-based Zero Motorcycles. The electric motorcycle manufacturer has unveiled a new line up of rides. It's also dealing with the London Metropolitan Police.
The company recently reported that the Met's Motorcycle Tasking team has taken delivery of a Zero DS (Dual Sport) bike for urban patrol testing. The Zero DS is the first electric motorcycle to participate in a trial with a United Kingdom law enforcement agency. As part of the program, the Zero DS will be evaluated in two areas of policing – The Motorcycle Tasking Team will use the bike at its roadside tasking sites and will also be using it for actual law enforcement purposes.
The bike will also be used as part of the Met's "BikeSafe" and "ScooterSafe" programs, which are aimed at raising awareness and offering briefings and assessments around the country to help reduce motorcycle related accidents.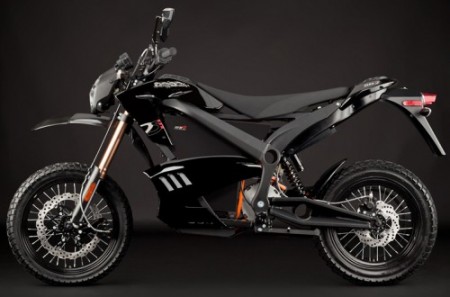 The Zero DS, as its name implies, is an electric motorcycle designed for both dirt and street riding. The bike is a clutchless one speed and features a maintenance-free belt drive instead of a chain. Zero claims the DS has a top speed of 80 MPH and a range of up to 112 miles. The bike features regenerative braking, which is rare for electric motorcycles, an aircraft-grade aluminum frame and a redesigned, forced-air cooled brushless motor. Prices start at $11,495.
Mick Cheeseman, Sergeant in the Motorcycle Tasking Team for the Met, said, "The Motorcycle Team is very excited to be given the opportunity to test the Zero DS under everyday police conditions. Much of our work is about giving advice and instruction on keeping motorcyclists safe on London's roads, and being able to do this on an electric motorcycle means also we can aim to reduce our impact on the environment. The Zero DS is a technologically advanced machine and we look forward to trialling it over the next few weeks to see how it can be used to as a daily part of our police business."