Are they electric scooters or are they electric motorcycles? Whatever you wish to call them, there's no denying that the new line of electric motor-somethings recently debuted by a company named evolve deserve a closer look, not only for their features, but also for their price.
Evolve's new lineup includes three new rides. The top of the line model, known as the titanium, features a 500 watt engine powered by evolve's exclusive LiFE PO4 lithium ion battery. The bike has a a charge time of 2.5 hours, top speed of 70 miles per hour and a range of 60 miles. With its step-through styling combined with good power and speed numbers, it seems evolve is attempting to split the difference between a motorcycle and a scooter. Priced at $5,400, the titanium looks to be a sweet ride.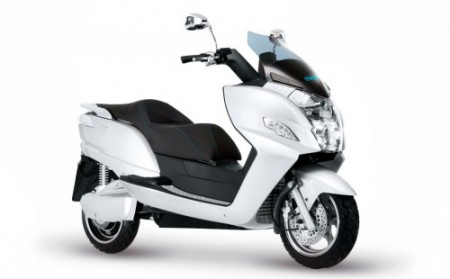 The other two models in the evolve line up include the neon, which features a 300 watt engine, a top speed of 50 MPH and a range of 50 miles. The neon has a list price of $3,900. The helium is powered by a 150 watt battery and can hit a top speed of 40 MPH with a 40 mile range.
All three bikes in evolve's stable are made in the USA and feature front and rear disc brakes. Evolve offers a one-year warranty that includes all maintenance, parts as well as roadside service. Evolve also touts its free mobile app which allows riders to record their ride, contact other evolve riders, find near-by charging stations and monitor bike performance.