What looks to be one of the most ambitious – and only – electric car sharing services in the world kicked off over the weekend in Paris, France. The Autolib project, as it is being called, aims to make available around 3,000 electric cars that can be picked up and dropped off at a number of rental kiosks around the city.
The Autolib project is backed by Bolloré, IER and Microlise. The vehicle being used in in the program is Bolloré's BlueCar, which was manufactured with car sharing in mind. It is described as a bubble shaped four seater that will be available to rent at a rate of four to eight euros per hour, or a monthly fee starting at 12 euros.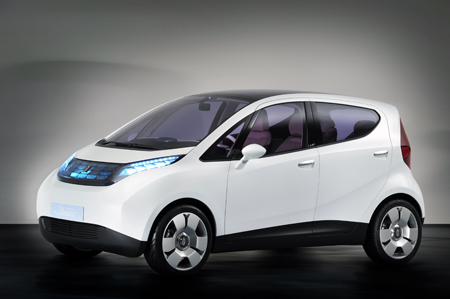 Plans for roll out of the program started with debuting 66 cars across 33 rental kiosks throughout Paris. It will expand to 1,000 kiosks and 3,000 vehicles citywide by the end of 2012. The goal of Autolib is to reduce carbon emissions by around 20,000 tons a year, while helping clear the traffic clogged roads of Paris and cutting down on the need for ownership of private cars.
Green Car Reports notes the BlueCar, designed by Pininfarina, makes use of a lithium metal-polymer battery that offers the EV a range of around 155 miles on a four hour charge. While it is unlikely many Parisians will make use of this full driving range, having it will likely make many would be renters feel more comfortable driving the vehicles without having to worry about draining the battery while on the road.