European automobile manufacturer Opel, a subsidiary of GM, is looking to challenge the traditional model of modern cars at the Frankfurt Motor Show 2011 by debuting a new electric vehicle concept that is lightweight, slender, and drastically different in frame than most models appearing at the world event.
Opel's electric vehicle, called the Euro One (at least for now, although the file name of press photo is label "Corsa"), is a two passenger car that features tandem seating. Opel says the Euro One, dubbed such because it has a claimed fuel efficiency of being able to travel 100 kilometers (62 miles) for just €1 ($1.40), weighs roughly one-third of that of normal small cars and can reach a top speed of just 28 miles per hour.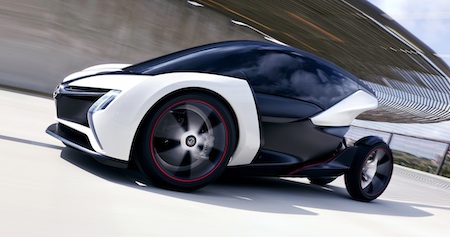 The somewhat unusual design of the Euro One may not look so strange at the international auto show in Germany this year as we've seen at least two other electric vehicles that skew a bit more futuristic, like the KTM E3W out of Australia and the NILS from Volkswagen.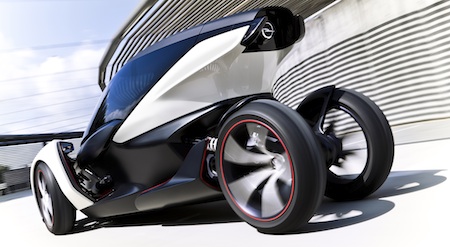 The new electric car from Opel is certainly stylish, but whether or not consumers will embrace the strange tandem seating for two, and low speeds, is yet to be seen. Of course, at this point the vehicle is merely a concept, and could simply be a way for Opel to test interest in similar models that could be released in the future.