Lito Green Motion has unveiled its new electric motorcycle called the Sora, which reportedly took two years to design. The bike is beautifully designed as you can seen in the image below, and was built with a carbon fiber body and aluminum chassis.
The regenerative braking system bike is equipped with a 12 kWh lithium polymer battery and a liquid-cooled, three-phase AC induction motor. The Sora also features a continuously variable transmission, is said to be able to go from 0 to 60 miles per hour in approximately four seconds, and has a top speed of 120 miles per hour.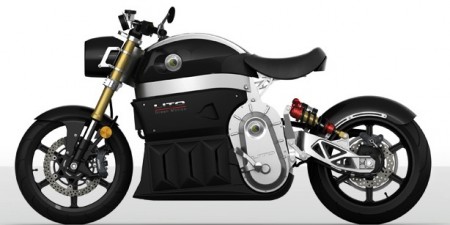 Weighing just under 530 pounds, the Sora claims a 185 miles range on a full charge, which is pretty impressive. The electric motorcycle is on the high-end, however, featuring top-of-the-line braking, an automatic and electric adjustable seat, a GPS integrated embedded touch screen, and even a battery designed to live as long as the bike.
The total cost? A bit over $44,000.