A recent study by Pike Research suggests many utility companies across the United States are unprepared to deal with the impact electric vehicles could have on the grid. A senior analyst at the firm said that too many utilities are taking a "wait and see" approach to electric vehicle ownership, assuming the cars will not be sell in sufficient numbers.
The report notes that plug-in electric vehicles will not necessary threaten the integrity of power grids as a whole, but that they will have a substantial impact on local infrastructure, and that a network of information technology is needed. Similarly, last year the firm released a report that consumers were largely unaware of smart-grid innovations.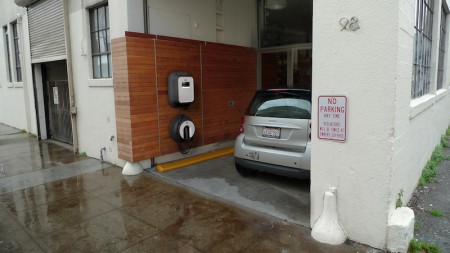 Pike Research suggests that data analytics, smart-grid charging, and reporting on usage and consumer rates are all necessary to establish an optimal electric vehicle support system, but that energy providers are reluctant to invest in EV charging technology because of a lack of financial benefit information and life-time value predictions.
The firm acknowledged that some standardization was taking place, as we reported earlier this year, but that many of those standards will not take place for years. According to their data, investment in electric vehicle information technology systems will reach $1.5 billion by 2015, but that the figure is insufficient to prepare for the potential number of vehicles entering homes over the next five years.
EarthTechling wants your opinion! Take EarthTechling's 3-minute reader survey and enter to win a $250 Amazon gift card.  The 2011 survey closes on April 15, 2011.