Tesla Motors recently announced that the combined miles driven by owners of their electric Roadsters had topped the 10 million mark worldwide. The electric vehicle is currently driven in over thirty countries on the planet, and according to the company, have saved half-a-million gallons of fuel since hitting the road in 2008.
5.3 million pounds of carbon dioxide emissions have also reportedly been offset by Tesla cars, according to the automaker. As far as electric vehicles goes, Tesla Motors has certainly been at the forefront of the technology. The upcoming Model S sedan, for example, can go from 0 to 60 miles per hour in 5.9 seconds.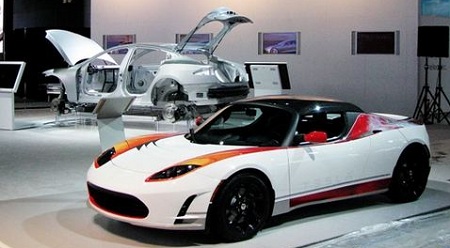 With a top speed of 120 miles per hour, and a range of almost 300 miles on a single charge, customers wanting the high end Model S will have to pay nearly $70,000 before tax credits to get the experience of driving a high-performance electric vehicle. But it hasn't always been smooth sailing for Tesla Motors, as last year the company issued a voluntary recall on its Roadster, fearing battery safety issues.
Tesla Motors and its drivers are a fairly active crowd, with examples such as their attempt to drive the nearly 2,000 miles along Australia's eastern coastline, and again when they announced an innovative battery-recycling program with a Belgium-based firm.