In addition to rolling out the first residential electric charging stations to homes in California, ECOtality announced Memphis will be one of seventeen other cities to participate in The EV Project. The program was launched last year, and is continuing in its goal of deploying 8,300 electric vehicles, plus infrastructure, to regions across the United States.
The $230 million program was possible by a $114.8 million dollar grant from the U.S. Department of Energy as part of the American Recovery and Reinvestment Act. In addition to Memphis, The EV Project is in the planning stage for programs in Nashville, Knoxville, and Chattanooga. Residents across Tennessee are eligible to receive a $2,500 incentive from the state for participating in The EV Project, which includes a free Blink Level 2 residential charging station.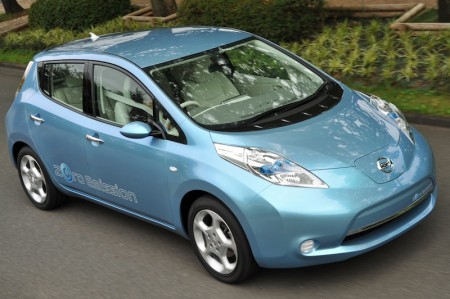 In 2012, Tennessee will become the manufacturing home of the Nissan LEAF, and residents who are one of the first 1,000 to purchase the vehicle can apply for an additional $2,500 in incentives. At just over $32,000 in price, any price offsets for the vehicle are certainly welcome, not to mention the installation cost of the Blink Level 2 charging station if looking to fuel at home.
The EV Project has some innovative ideas that will appeal to electric drivers, including an interactive map where participants can search locations of charging stations, some of which are located near Best Buy stores, and network management. It is one of several companies involved in a nationwide EV infrastructure roll out.