The American National Standards Institute (ANSI) has announced that they will work to develop a standardization roadmap for the mass deployment of electric vehicles in the United States. ANSI is a private, non-profit organization that has overseen voluntary standards for several industries, for example, paper size and photograph film.
The decision to create such a roadmap came out of a March 4th meeting with representatives from the automotive, electrotechnical, and utility industries, as well as members of various government agencies. Based on input from the group, ANSI is now moving forward to form an Electric Vehicles Standards Panel (EVSP). In the past, ANSI has worked to coordinate U.S. standards with international standards, and the EVSP will do the same. One of the key concerns of the March 4th meeting was that more coordinated approaches were being planned in other countries, which might leave America behind in the implementation process.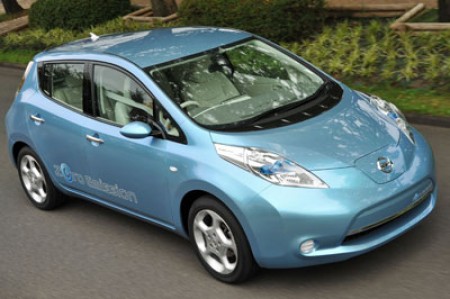 ANSI's EVSP will be informed by the National Institute of Standards and Technology (NIST) and Smart Grid Interoperability Panel (SGIP) and others to "foster coordination and collaboration among public and private sector stakeholders," according to ANSI CEO S. Joe Bhatia. Those stakeholders include code officials, government agencies, utility companies, and industry manufacturers. The panel hopes to spur coordination at the deployment and infrastructure level to ensure safety and adaptability.
As we've reported previously, The EV Project has already begun deploying electric vehicles and infrastructure in a handful of states, with more planned in the coming months. No word yet on how, or if, the EVSP committee will affect the rollout of that project. ANSI is planning an electric vehicle workshop about standards and codes in Bethesda, Maryland on April 5th and 6th later this year.