Ecotality was handed the biggest bundle of federal funding to get an electric vehicle (EV) charging infrastructure in place this year, around $115 million. Now that money is working its way down the line: The automotive engineering company Roush has officially kicked off mass manufacturing of Blink Level 2 Charging Stations, which will form the backbone of Ecotality's envisioned network.
Roush is building the devices at "an existing automotive facility" in Livonia, Mich., "that had been modified to now support the developing EV industry," Ecotality said. As a result, an unspecified number of workers who had been laid off were rehired.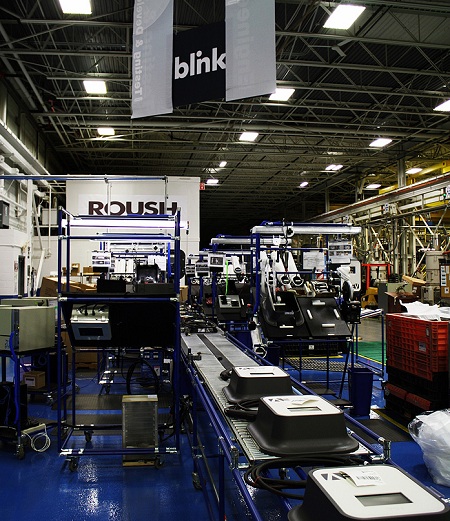 The companies actually hooked up in July 2010 but of course demand for EV charging stations was minimal then. Now Chevrolet Volts and Nissan Leafs are entering the market, and there could be a combined 40,000 of those EVs on the roads by the end of the year.
Ecotality's goal with the federally backed EV Project is to install nearly 15,000 Level 2 charging stations, which supply 240 volts of household electricity to the EV's onboard charger.  Ecotality touts the Blink as a better product than other charging stations because its "advanced energy monitoring capabilities … allow homeowners to optimize their energy usage and charge their vehicles when rates are lowest."
New EV drivers in 17 cities and major metropolitan areas in six states and the District of Columbia can apply for a free charging station on the EV Project website.