The regional body that oversees air quality in the San Francisco Bay Area is dropping cash into building an electric-vehicle charging infrastructure, approving $3.9 million in contracts to four firms to deploy home charging stations and fast chargers. The bulk of the work is going to Ecotality, which said it will install 1,500 of the 2,750 planned home charging stations and 20 of 30 DC fast charging stations throughout the Bay Area.
Bay Area Air Quality Management District (BAAQMD) strategic analyst Michael Neward said in an interview that AeroVironment, Coulomb Technologies and Clipper Creek would also do installations, which Ecotality would oversee as project manager. The BAAQMD said it would release details on March 1 on how its program would work for consumers, but was likely to offer $700 rebates toward the purchase of a Level 2 charging station – enough to cover perhaps one-quarter to one-half the total cost of getting one in place.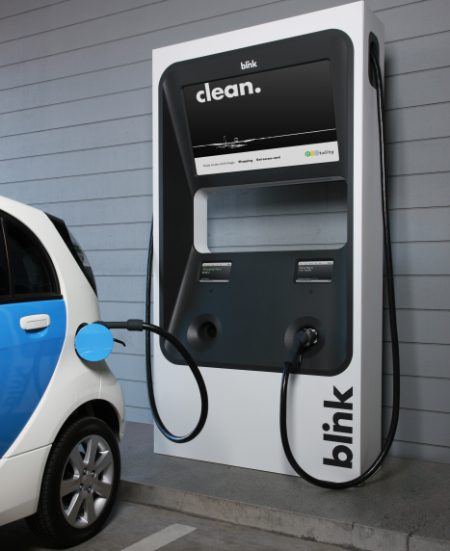 However, there might be alternative or supplemental ways for Bay Area residents to get a home charging station, at least for Nissan Leaf drivers: In announcing its deal with the BAAQMD, Ecotality said it was extending the EV Project to the Bay Area. Under that federally backed program, the company said, "Qualifying Bay Area residents will be able to receive a Blink Home Charging Station as well as the DC Fast Charge inlet option on the Nissan Leaf free of charge, and a credit of up to $1,200 towards the installation of the charger."
The contracts awarded to the four charging station companies follow up on the BAAQMD decision last August to spend up to $5 million on EV charging infrastructure.