Original equipment manufacturers (OEMs) in the field of automobiles are in a technological race to develop electric versions of their current models. One company–AMP Holdings–wants to relieve OEMs of this burden with a virtually plug-and-play electric vehicle technology that can retrofit any conventional internal combustion engine with a minimum of time and expense. Recently, at least one major automaker has taken them up on this.
This mysterious manufacturer has not been identified but, according to AMP, it has provided them with one of its current model SUVs, for which it has already commenced the engineering process to accommodate electric motoring. AMP anticipates completing the electrification process and delivering the SUV back to the manufacturer for review in approximately 60 days (how's that for turn-around?) Should the OEM prove satisfied withe prototype, presumably, AMP electrification will be a feature of all of these SUVs.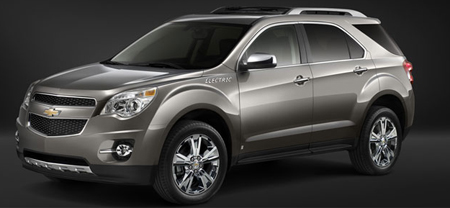 Steve Burns, CEO of AMP, said, in a statement, "Time is not a luxury, it's a race to the finish now – AMP possesses the scalability and nimbleness to get an OEM to mass production with an already existing model literally within months. We believe the development of this prototype is a huge vote of confidence for our technology. Our model is simple, applying our evolutionary technology by working with world-class automakers." Because of its ability to bring an OEM to market with speed and efficiency, AMP expects to explore additional initiatives with other OEMs in the near future.
Like what you are reading? Follow us on RSS, Twitter and Facebook to get green technology news updates throughout the day and chat with other green tech lovers.