The electric vehicles (EVs) are coming–to the San Francisco Bay Area especially, if the Bay Area Air Quality Management District Board of Directors knows what they're doing. The organization recently approved $5 million to support the development of a regional electric vehicle charging infrastructure program in the Bay Area.
This funding is aimed at installing a network of both public EV charging stations and residential chargers as part of the Spare the Air program, aimed at making EVs a viable option for residents of the Bay Area who may be interested in purchasing an EV, but worried about whether they'll be able to accommodate all of their day-to-day transportation needs with a vehicle that needs to be plugged in every 40 miles or so. Public charging stations are slated for locations that will allow electric vehicle owners to conveniently recharge while conducting normal business, such as running errands or shopping.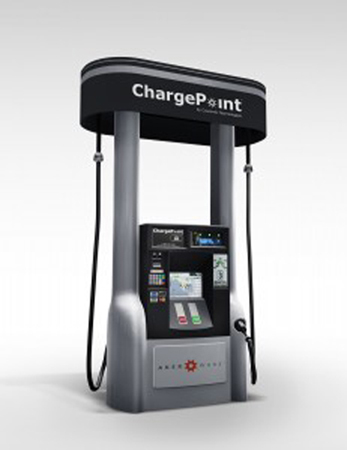 The Air District's $5 million in Spare the Air funding will go to support 3,000 home chargers at single family and multi-family dwellings, 2,000 public chargers at employer and high-density parking areas, and 50 fast chargers within close proximity to highways. In the Bay Area, the transportation sector accounts for more than 50 percent of air pollution, and the Air District hopes to reduce this percentage by encouraging early adopter status for the Bay Area with regard to the coming wave of EVs.
"The past several years have seen exciting progress in the development of electric vehicle technology," said Air District Executive Officer Jack P. Broadbent, in a statement. "Creating a useful charging network will make it easier for Bay Area residents to Spare the Air every day by going electric."
Like what you are reading? Follow us on RSS, Twitter and Facebook to get green technology news updates throughout the day and chat with other green tech lovers.