Do you or someone you know still have reservations about electric vehicles (EVs)? If you live in Maryland, the benefits of an driving an electric vehicle were sweetened yesterday.
Beginning this October, plug-in EVs will be granted access to high occupancy lanes regardless of how many passengers inhabit the vehicles. That's right, no more glaring in envy as car pool lane drivers breeze right by you during rush hour. The legislation also offers a $2,000 excise motor vehicle tax credit for purchasing an electric vehicle. "[Consumers] will be able to take advantage of this incentive at the point of sale and can combine the $2,000 with an existing $7,500 federal tax credit," according to a statement. "The tax credit applies to vehicles titled in Maryland between October 1, 2010 through July 1, 2013."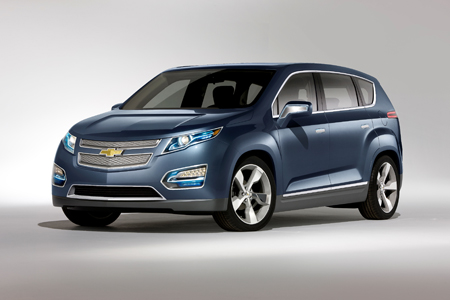 Given that GM's Volt begins production later this year, it will be one of the first electric vehicles supported by the new Maryland legislation. (Unless you're in the market for a Tesla.)  Will you be merging into the fast lane with an electric vehicle?