It wasn't Honolulu, or Los Angeles, or Austin, or Phoenix or San Jose. No, the U.S. city that installed more solar power than any other in 2014 was …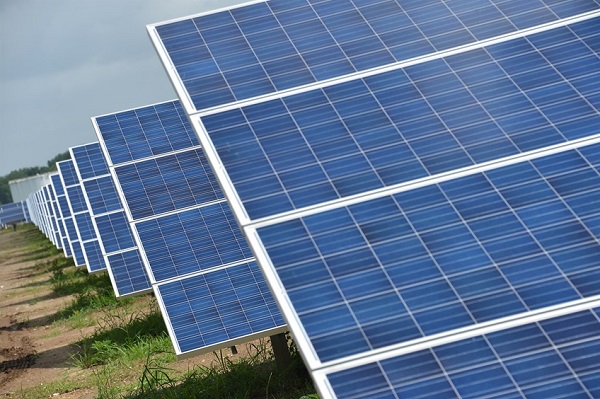 Indianapolis?
Yep. Indianapolis added a whopping 51 megawatts of solar capacity in 2014. San Diego was next with 42 MW added, followed by Los Angeles (38 MW) and Denver (33 MW). The data comes from the 2015 and 2014 Shining Cities reports from Environment America.
Cumulatively, LA has more solar than any U.S. city, with 170 MW installed as of the end of 2014, followed by San Diego (149 MW), Phoenix (115 MW), then –there it is again – Indianapolis (107 MW), with San Jose (105 MW) rounding out the Top 5.
California cities as solar trendsetters isn't a surprise. Phoenix, vast and sunny, makes sense, too. But what in the world is Indianapolis doing on the cumulative list, and topping everyone in 2014 installations?
Nearly all of the city's solar is the result of a voluntary program offered several years ago by the local utility company, Indianapolis Power & Light, which has nearly a half-million customers in and around Indiana's capital city. In 2010, regulators approved a feed-in tariff – the same sort of device Germany used to become the solar superpower it is today – that guaranteed 24 cents per kilowatt-hour to solar facilities between 20 and 100 kilowatts in size, and 20 cents/kWh for bigger installation. The rates are in effect for 15 years.
That's why you won't see house after house with solar panels on the roofs in Indianapolis – but you will see a bunch of really big solar farms.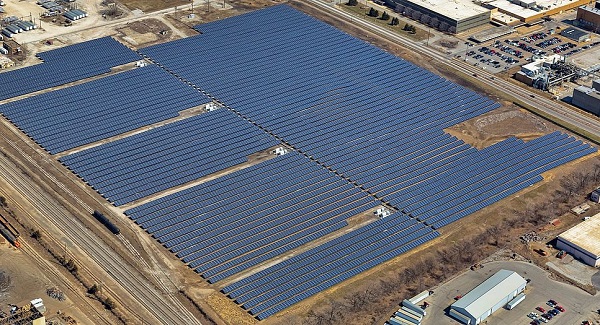 For instance, there's the 10.86 MW (DC) Maywood Solar Farm, 43 acres of PV on the Reilly Tar & Chemical Superfund site. This is a great example of the potential to put contaminated land to good use, something the U.S. Environmental Protection Agency is promoting with its RE-Powering America's Land Initiative. (See the EPA's Project Tracking Matrix (PDF) to learn about similar projects.)
At Indianapolis International Airport, two phases of solar construction have yielded 22.2 MW (17.5 MW AC) of PV. That makes it the largest airport-based solar farm in the world.
Another one: Indianapolis Motor Speedway, a sprawling 1,000-acre campus, used 68 acres of under utilized land to build a 9-MW solar farm.
As to whether Indianapolis can maintain its lofty standing, prospects aren't great. Indianapolis Power & Light cut off the feed-in tariff when it had booked enough projects to add up to 1 percent of the utility's customer load, or about 100 MW, and pretty much all of that seems to have been built. Indiana does have a solid net metering policy covering investor-owned utilities like IPL, which should help encourage some solar adoption at smaller scales, but that probably won't be enough to hold off Sunbelt cities as they pile on more solar in the coming years.