Duties imposed on imports of some solar photovoltaic products from China haven't had a huge effect on the U.S. market, which continues to grow. But the dispute is flaring anew, and a decision today by U.S. regulators could broaden the trade-sanction impact.
The U.S. International Trade Commission voted to move ahead on a case brought by SolarWorld, which alleges that Chinese companies are skirting the duties imposed in 2012 by using solar cells made outside China – in Taiwan, namely – in their solar panels sent to America.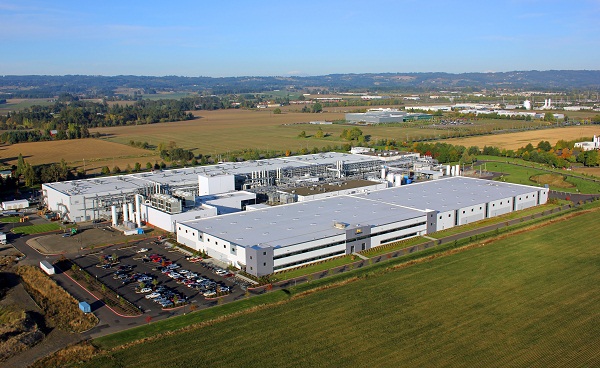 SolarWorld, a German company with a large manufacturing plant outside Portland, Ore., called the unanimous decision, which could lead to expanding the duties and including products from Taiwan, "yet another advance in the renewable-energy industry's return to fair competition."
But if you've been following this trade dispute, which dates back to fall 2011, you know the larger U.S. solar industry, beyond the manufacturing sector, isn't on the same page as SolarWorld. The Coalition for Affordable Solar Energy popped up in response to SolarWorld's push to curtail the Chinese industry, whose cheap panels were overwhelming markets around the world. Today, CASE again lashed out at SolarWorld.
"By raising the cost of solar for  American homeowners, SolarWorld is poised to inflict critical damage on an industry which last year added more than 20,000 solar installation, sales, and distribution jobs to the U.S. economy," CASE president Jigar Shah said. "These hard-working Americans now look to President Obama to broker a common sense solution which will avoid damage to the economy and allow the deployment of clean renewable energy to continue into the 21st Century."
The duties regimen in place now has apparently had some impact on module prices – Eric Wesoff of Greentech Media, citing earlier 2013 data from GTM Research, reported module prices rising 11 percent, " from $0.63 per watt in Q1 2013 to $0.70 per watt in Q3 2013. This was partly attributed to the duties allowing  "Taiwanese cell makers to raise prices when faced with high demand from China," but also to "a better balance of supply and demand and more robust market conditions."
When U.S. regulators slapped duties averaging around 31 percent on Chinese solar products, SolarWorld and its backers had fretted that the ruling was too narrowly focused on the country of origin of the solar cells – just one component of the solar panel. For example: U.S. Sen. Ron Wyden (D-Ore.), said in October 2012 that the U.S. Commerce Department decision on Chinese solar duties "leaves a loophole that will enable these companies to sidestep the impacts."