When we think of solar power installations, we tend to think of big, headline-grabbing projects like that 4,000-megawatt scheme uncorked in India recently. But as new research from market analyst NPD Solarbuzz shows, projects ranging from 250 kilowatts to 5 MW in capacity make up nearly half of the 4,300 commercial and utility projects in the pipeline in major solar countries.
And here's the cool thing: These are are projects likely to be generating clean energy soon.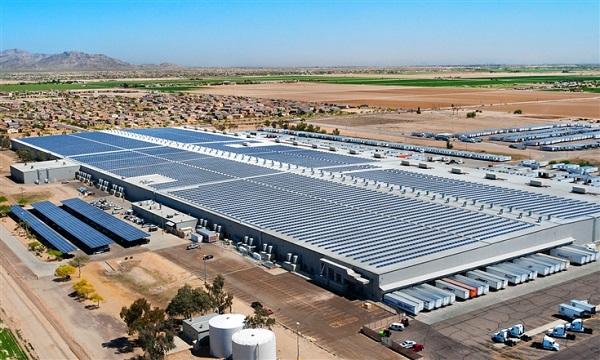 "While projects in excess of 50 megawatts account for most of the solar PV pipeline capacity (68 percent), smaller projects up to five megawatts can typically be approved and completed within a matter of months, making this segment particularly interesting to suppliers and developers," Chris Beadle, analyst at NPD Solarbuzz, said in a statement.
As we've been reporting, the solar market's red-hot center has shifted from Europe to Asia, with the U.S. also doing reasonably well, and NPD Solarbuzz said it expects the trio of China, Japan and the U.S. to complete 24 gigawatts of new commercial and utlity projects this year.
Here's the pipeline size breakdown for leading countries, according to NPD Solarbuzz: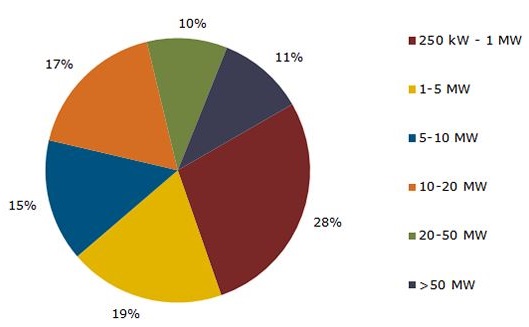 By "leading countries," SolarBuzz China, Japan, India, Thailand, and Australia in Asia; Germany, U.K., Italy, and France in Europe; and the U.S. and Canada in North America. "Collectively," the analyst said, "these end-markets are expected to provide more than 80 percent of global solar PV demand during the next five years."