SolarWorld won a battle two years ago, and now it's trying to win the war. The nation's largest solar industry group is none too pleased.
This story dates back to late 2011, when SolarWorld, which is based in Germany but has a big manufacturing plant in Oregon, began a fight for duties on below-cost and subsidized Chinese solar imports into the United States – and succeeded. But now SolarWorld says that by using solar cells made outside China, the targeted companies are largely evading the duties.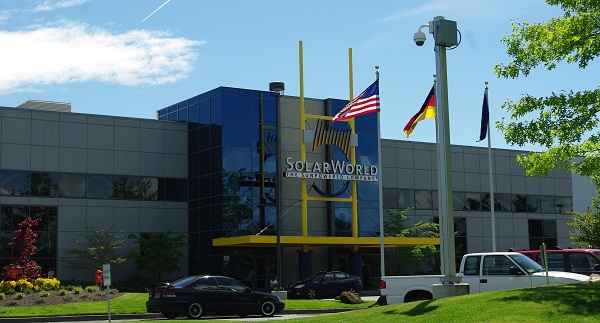 The Dec. 31 SolarWorld filings weren't yet available on the U.S. International Trade Commission website, but SolarWorld said in a statement that it filed a new case because "China has continued to improperly subsidize its export-intensive campaign and sell below production costs in the U.S. market to seize market share."
When U.S. regulators slapped duties averaging around 31 percent on Chinese solar products, SolarWorld and its backers had fretted that the ruling was too narrowly focused on the country of origin of the solar cells – just one component of the solar panel. For example: U.S. Sen. Ron Wyden (D-Ore.), said in October 2012 that the U.S. Commerce Department decision on Chinese solar duties "leaves a loophole that will enable these companies to sidestep the impacts."
While SolarWorld has its supporters, however, it also has many detractors in the U.S. industry. Developers and installers have argued vociferously that duties could snuff out solar's growth and spark a trade war – and, indeed, China has moved to penalize imports of U.S. polysilicon.
The powerful Solar Energy Industries Association called SolarWorld's latest move "the wrong approach."
"Trade litigation is a blunt instrument and, alone, incapable of resolving the complex competetiveness issues that exist between the U.S. and Chinese solar industries," the group said. "It's time to end this conflict and negotiations must play a role."