Last year, Eric Garcetti sold himself to Los Angeles voters as a solar champion. Now he has the chance to prove it – and LA solar activists are pushing the new mayor to make good on his campaign promises.
The mayor of Los Angeles has big sway on this issue through the city Department of Water and Power, the utility for Angelenos. With the head of the LADPW announcing his resignation earlier this month, Garcetti now gets to appoint a replacement. He's on notice that the new guy better be solar-friendly.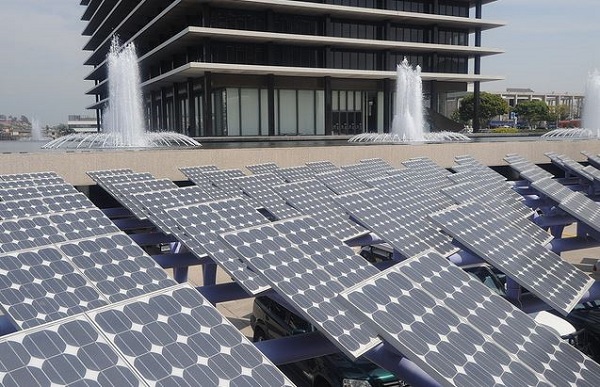 "Environment California is calling for Mayor Garcetti to appoint a new general manager who will prioritize achieving 20 percent local solar power by 2020," the Environment California Research & Policy Center said.
Twenty percent by 2020 isn't a random demand by the group, pulled out of the air for its alliterative qualities; it's what candidate Garcetti talked up a year ago, endorsing a 12-fold increase in the city's 100-megawatt feed-in tariff program.  "If they can do 1,200 megawatts in Ontario, Canada, we can do it here in L.A. This will create thousands of jobs and help reach my goal of making DWP coal and nuclear free," he said in a press release back then.
On its website, Environment California keeps a long, running tally of individuals and groups who have endorsed the statement: "Los Angeles should set a goal of building 1,200 MW of rooftop solar by 2020 to generate nearly 20% of the city's peak summertime electricity needs, making Los Angeles a world-class solar city." Plenty of elected officials are on the list, including, right at the top, Mayor Garcetti.
"Southern California is practically a synonym for sunshine. But here in Los Angeles, we're still getting less than 2 percent of our power from the sun," Emily Kirkland, clean energy associate at Environment California, said in a statement. "Mayor Garcetti showed tremendous vision in calling for 20 percent local solar power by 2020 last January. Now, it's time for him to make that promise a reality."