As of this story's post, at 2 p.m. PST on Thursday, Betrand Piccard has nine more hours to go – nine more hours to complete a simulated 72-hour Atlantic Ocean crossing, a test and a preparation for the flights he and fellow pilot André Borschberg will have to endure in 2015 if Solar Impulse is to fulfill its around-the-world goal.
The simulation is a reminder that while the record-breaking solar-powered airplane project is a technological marvel, it is also presents a formidable human test.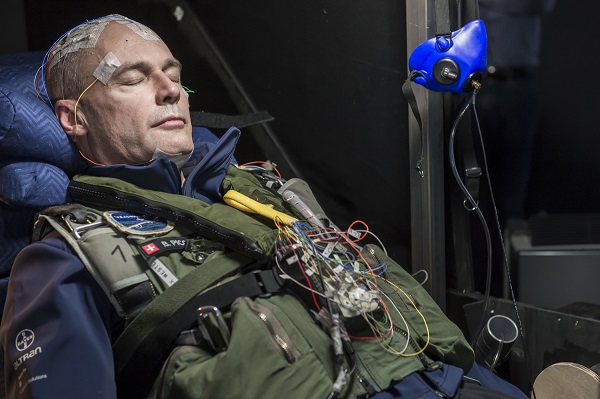 "Most important is not to focus on the 72 hours itself, the number of hours remaining until the end," Borschberg said in a Solar Impulse interview. Instead, he said, the pilot needs to "be present of what we do at the present moment. That's flying, that's navigating, that's exercising to keep the body active, the blood circulation going, and that's what we are really training here, how we can maintain our level of energy over this long duration."
The earlier Solar Impulse flights were done in the HB-SIA, which left the pilot seated for the duration of flights. The HB-SIB will come with a cockpit that will allow the pilot greater range of motion, a fact that Piccard has been taking advantage of, doing pull-ups from his pilot's seat, and various stretches.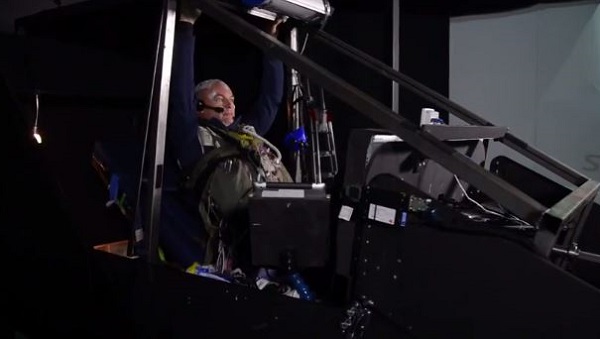 The air-filled seat also reclines and adjusts into a more welcoming sleeping position, although sleeping in a 9x5x3-foot cockpit while piloting a solar-powered airplane across the Atlantic is different from grabbing your nighttime seven or eight hours on a bed. Piccard, during the simulation, has been grabbing snippets when he can – polyphasic sleep, as its known. A Solar Impule note before the halfway point of the simulation second made it clear this can be less than satisfying:
After this long day of flight, Bertrand has a Headache. Some medicine or self-hypnosis might cure the ache – but it is also lack of deep sleep that makes things harder for him.
Piccard might have some advantages in dealing with the challenge, as a psychiatrist and hypnotherapist. He's also been learning something called "deep trance," a technique for relaxing when falling asleep becomes difficult.