Finally!
The Obama administration has confirmed to the Washington Post that workers began installing solar panels on the roof of the White House this week. No word yet on the installation's specs, but the simple fact that it's happening – nearly three years after the administration said it would pursue solar for the mansion – was cause for celebration for solar advocates.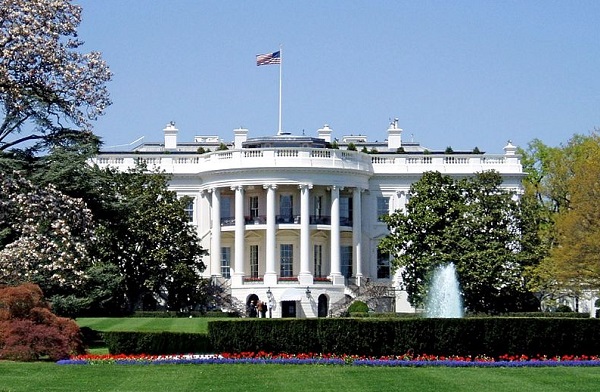 "Better late than never – in truth, no one should ever have taken down the panels Jimmy Carter put on the roof way back in 1979," 350.org founder Bill McKibben said in a statement. "But it's very good to know that once again the country's most powerful address will be drawing some of that power from the sun."
The confirmation of work having begun was given to the Post by a White House official who asked not to be identified, which sounds ridiculous, but whatever. The source told the Post that the project is "part of an energy retrofit that will improve the overall energy efficiency of the building."
McKibben and cohorts had instigated the push for solar on the White House back in September 2010. A month later, then-Energy Secretary Steven Chu announced that a renewable energy project consisting of both solar PV to provide electricity and solar thermal for hot water would be completed on the White House before the end of the following spring. But remarkably for an administration that was doing so much to promote solar development around the country – and with residential solar booming – it didn't happen. Until now.
"It's only fitting that today's great news comes on a beautiful, sunny day in our nation's capital,"  Rhone Resch, head of the Solar Energy Industries Association, said in a statement. "We applaud President Obama for, once again, leading by example.  Today, solar is generating enough electricity to power more than 1.3 million American homes, and we're extraordinarily proud to be adding the White House to this constantly-growing list."
As McKibben alluded to, this will be the second go-round for solar on the White House: President Jimmy Carter had solar panels installed on the White House roof in the late 1970s for heating water. They were removed during a roofing job in 1986, under President Ronald Reagan, and didn't find their way back on.