On the precipice of enacting punishing duties, the European Union on Saturday announced a deal with Chinese solar makers that will set a minimum price on Chinese products to Europe if the manufacturers limit their imports. Early assessments of the deal ranged from pretty good for the Chinese to the Europeans got steam-rolled.
The EU back in June, after determining that China had been selling solar panels and cells at below cost – "dumping," as it's known – had slapped duties of11.7 percent on Chinese manufacturers. That assessment was set to rise to 47.6 percent on August 6.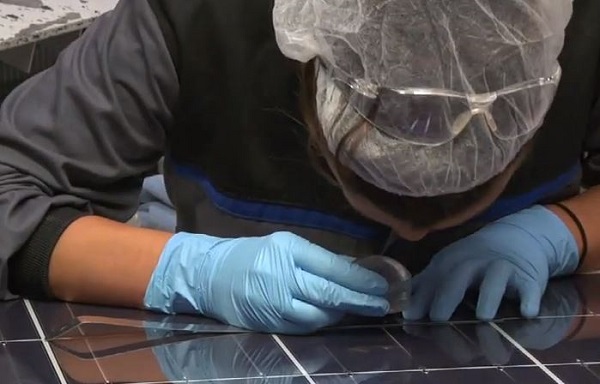 Instead, the  deal negotiated between the EU Trade Commission and the Chinese Chamber of Commerce will use a mechanism called a "price undertaking" to try to stem Chinese imports and buoy European manufacturers devastated over the past few years by China's cheap products.
"We are confident that this price undertaking will stabilise the European solar panel market and will remove the injury that the dumping practices have caused to the European industry," EU Trade Commissioner Karel De Gucht said in a statement. "We have found an amicable solution that will result in a new equilibrium on the European solar panel market at a sustainable price level."
The statement by De Gucht didn't reveal the price floor the sides had agreed upon, saying it could not be released until the agreement is adopted by the European Commission.
However, Bloomberg, citing an anonymous trade source, said "(t)he accord would fix a minimum price of 56 euro cents a watt – 74 cents, U.S. – for annual imports from China of as much as 7 gigawatts." The deal "would cover around 90 Chinese exporters that have about 60 percent of the EU solar-panel market," Bloomberg said, again citing the source.
Beyond 7 gigawatts, the duties would apply. Likewise, any manufacturer who doesn't participate in the price undertaking would be subject to duties.
While the deal was trumpeted in Brussels, reaction elsewhere was far less enthusiastic. In a Times news analysis, Keith Bradsher noted that 74 cents/watt is "actually 25 percent lower than what the products were selling for last year" when the industry began its push for action against Chinese manufacturers. Bradsher said European panel makers were "furious at what they considered a capitulation to China and vowed to sue the European Commission to void the deal." And indeed, EU ProSun, the industry group pressing for duties, said the minimum price would have to be closer to 98 cents/watt U.S., according to the Wall Street Journal.
The U.S., too, is in a fight with China on solar, and it was hoping for a global agreement. It is assessing duties around 30 percent on Chinese imports, and China is hitting back against the U.S. polysilicon industry.