Walgreens, which made a notable push into rooftop solar power a few years ago, is back for another, even bigger round of deployments. The giant drugstore chain said it will put panels on 200 stores in California, Connecticut, Delaware, Massachusetts, New Jersey and New York, bringing the chain total to more than 350.
Walgreens said this would make it "the leading retailer in number of solar powered stores," and as long as Walmart or Kohl's doesn't go on an installation rampage, that might very well be the case.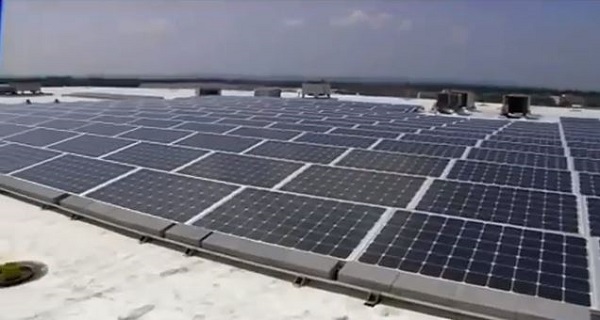 As of last September, Walmart had more systems installed than anyone else, with 144, while Walgreens was second with 134 and Kohl's third at 124, according to a survey by the Solar Energy industries Association.
We should add that by total installed capacity, Walmart was first with 65 megawatts, followed by Costco at 38.9 MW, Kohl's at 36.5 MW and Ikea at 21.5 MW. Walgreens, with smaller stores to work with, was down the list in tenth place with 8.1 MW.
While some retailers own their systems – like Ikea, which has since installed solar at dozens more stores, bringing its total capacity to 38 MW – Walgreens has gone with a host model: commercial solar developer SoCore Energy will own, operate, and maintain the systems on Walgreens roofs. It's the same model the two companies used to put solar on 53 stores in Ohio a few years ago.
In announcing the big solar doings, Walgreens took advantage of the opportunity to mention all its other good energy deeds and you got to give the chain credit, they've got a good long list of things to brag about. From the release:
This unprecedented rollout is the latest of many green initiatives for Walgreens. The company currently operates three stores that have achieved a LEED certification level of gold, silver and certified; a store in Oak Park, Ill., using geothermal energy; a distribution center in Waxahachie, Texas, that generates energy though the use of wind; and 400 locations with electric vehicle charging stations. Walgreens drugstores use 25 watt fluorescent lamps (lowest wattage in the industry), LED cooler and freezer lighting and energy management systems in more than 5,000 locations. In addition, 15 Walgreens distribution centers have achieved net zero waste, which means revenues from recycling exceed waste expense.