California set a high-water mark for solar production last Friday – something we're becoming accustomed to – and good for California. But a day before, Germany set its own record, and the gap between the two marks provided a timely reminder as to how far the Golden State has to go in taking advantage of its vast solar resource.
At 12:59 p.m. on Friday, Caifornia solar output reached 2,071 megawatts, according to the California Independent System Operator, which runs much of the grid in the state. As California ISO chief Steve Berberich rightly pointed out, this figure was especially remarkable given that it was only last September that California first crossed the 1,000 MW mark. "We are excited by this trend and expect to hit more record peaks on a regular basis," Berberich said in a statement.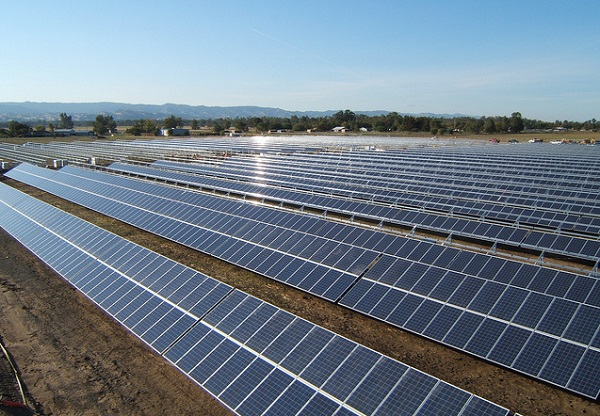 Cal ISO added that solar supplied a bit more than 5 percent of the day's peak demand of 36,000 MW .
That's a nice little slice of fossil-fuel avoidance in a state that otherwise relies on quite a bit of natural gas to power its grid.
But it's nothing compared to what Germany managed just a day before, on Thursday.
According to the German site SolarServer, solar photovoltaic production reached 23.4 gigawatts – that's 23,400 megawatts – at 2:19 p.m. last Thursday. "Germany's peak electricity demand during the day is roughly 60 GW, and as such this allowed the nation to meet 39% of its peak electricity needs with PV," SolarServer said.
SolarServer got this data from SMA Solar Technology's Web-based performance tool, and from what we can tell it reflects all PV production in the country. That does give Germany a bit of a reporting advantage over California, since California's numbers don't include the nearly 1,200 MW of capacity installed "behind the meter" on rooftops of homes and businesses. On a sunny afternoon, most of those systems would be operating at full capacity, adding perhaps another 1,000 MW to California peak production, pushing it over 3,000 MW.
Still, the immensity of the gap with Germany reflects what a difference policy – and particularly an aggressive feed-in tariff – can make when it comes to developing energy infrastructure. Remember, Fox News was wrong when it said Germany has more solar because it's sunnier.