Solar Impulse has been a big hit in Phoenix, and it's going to stay there just a little bit longer.
The team behind the Swiss solar-powered airplane, which landed in the Valley of the Sun just after midnight on May 4 after a trouble-free 18-hour flight from the San Francisco Bay Area, tweeted on Tuesday that the next leg of its cross-country journey, to Dallas, won't take place until May 20 at the soonest. Earlier, the thinking had been the plane might be able to shove along to Texas perhaps as soon as Thursday this week.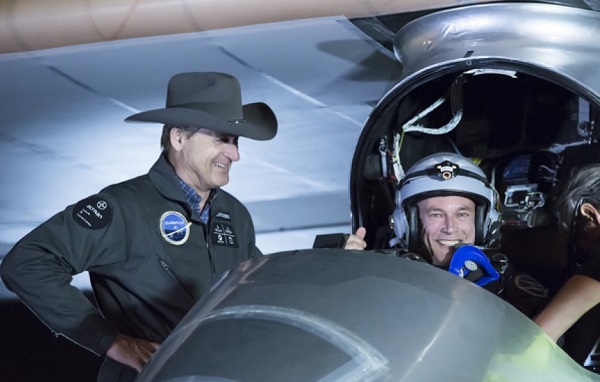 The willowy, 3,500-pound plane, with a 208-foot wingspan, needs just the right weather window to safely make its fuel-free way along, traveling at elevations of up to 25,000 feet but at ground speeds merely in the mid-30s mph. The plane also has to time its journey in order to arrive at busy Dallas Fort Worth airport at a time that won't be too disruptive to air traffic.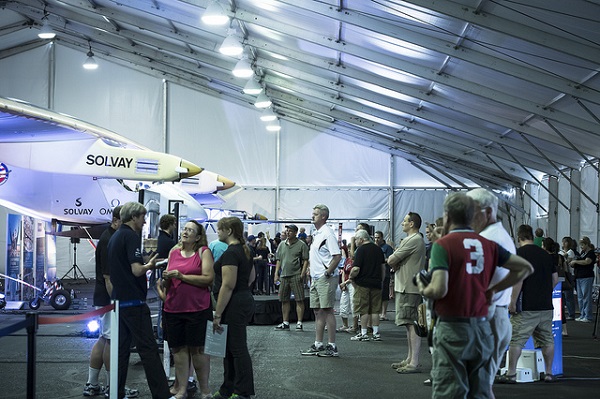 But Solar Impulse has been taking advantage of its downtime in Arizona, where public excitement about the one-of-a-kind plane has been high. The team originally planned two days of public viewing for the plane, but added another and in the end 2,250 people got a chance to see the plane up close.
The team, led by André Borschberg and first-leg pilot Bertrand Piccard, also enjoyed a welcome dinner from the Swiss Consulate, which drew Arizona Gov. Jan Brewer, who Bertrand renamed Governor Solar Queen "because of the significant investments in solar power Arizona is making with the ambitious objective of making Arizona the first clean tech State in the United States."