Just a pause to catch its breath, or a sign of trouble? That's the question that might be asked about solar power after new data showed demand growth in 2012 failed to crack double figures for the first time in a decade.
According to industry-watcher NPD Solarbuzz, PV demand landed at 29 gigawatts in 2012, a 5 percent gain over the 27.7 GW total for 2011. At worst, the industry, swamped with overcapacity, was hoping to crack the 30 GW barrier for the first time.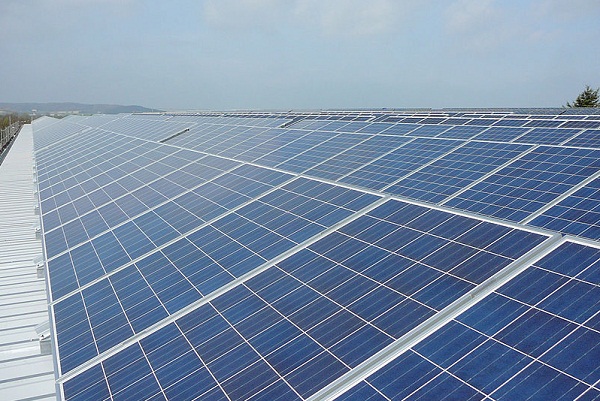 "Estimates during 2012 often exceeded 35 GW as PV companies looked for positive signs that the supply/demand imbalance was being corrected and profit levels would be restored quickly," Senior Analyst Michael Barker said in a statement. "Ultimately, PV demand during 2012 fell well short of the 30 GW mark."
It sure did. But why? One big factor has been that many European countries have been pulling back on incentives, and the result was a drop from 18.7 GW in 2011 to 16.5 GW in 2012 (this despite another big year from Germany). Against that backdrop, even with Japan and China spurring good gains in Asia (up to 8.7 GW regionally) and the Americas performing well (3.5 GW), the overall global increase was modest.
There might be a temptation to say, well, at least there was still overall growth. But solar needs very high growth rates to become more than a tiny, niche player in the global energy market. We're talking about a technology that provided just 0.3 percent of the world's electricity in 2011, after all.
More immediately, the problem is the overcapacity issue.
"For supply and demand to have been balanced during 2012, end-market demand should have approached the 45 GW level," Barker said. "This is 50 percent higher than actual PV demand in 2012, and reflects the lack of demand elasticity that characterizes the PV industry today. It also explains why even those companies that gained market share in 2012 still ended up reporting significant operating losses."
In its release, NPD Solarbuzz didn't put a number on where demand might land in 2013. It looked to new markets like Latin American, the Middle East, Africa and Asia for more growth, but didn't sound confident that those regions would come through.
"The role of emerging regions will be pivotal to PV industry supply and demand during 2013 and will offer a leading indicator for how quickly the industry can exceed the 30 GW annual run-rate level," Barker said.