In most parts of the world, flooding is a rare natural disaster. But in Bangladesh, it's an annual occurrence, as monsoon rains typically bring on such a deluge that hundreds of schools are forced to shut down. How to keep kids on track with their studies when the world is a wet, muddy mess? Non-profit organization Shidhulai Swanirvar Sangstha has created a solution with solar-powered boat schools that provide education for kids year round, rain or shine.
Inhabitat reports that the organization was in fact founded for that purpose back in 2002, and now, when floodwaters inundate schools (often up to four months out of the year), children can continue their studies via these solar-powered boats, which can serve around 30 students. Of course, the model only works if kids make it to class, which we imagine can be more of a challenge during the annual deluge. To meet that challenge, the non-profit developed a unique incentive program.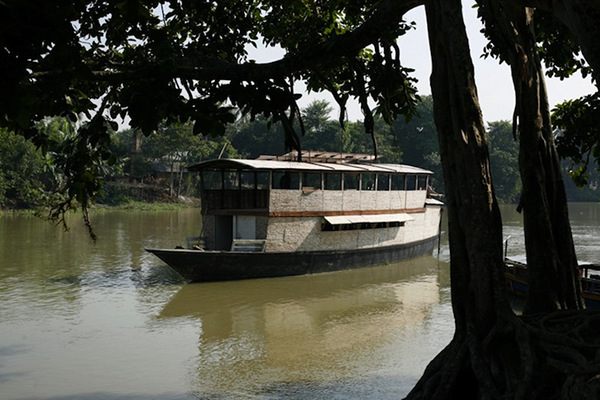 Poorer Bangledeshi families tend to lack electricity, so for those students who attend class on a regular basis, Shidhulai provides small solar lanterns. These lanterns are available free of charge, and can serve the household not only by only by allowing the student to study after dark, but by allowing the adults in the household to develop crafts that will contribute to the household economy. Further family favor is curried for the non-profit's floating classroom model by making these solar-powered boats available as workshop space for parents, with classes in agriculture, finance, health and hygiene available after school hours.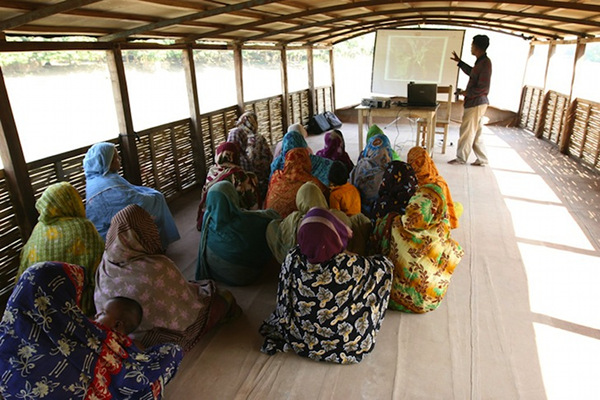 Constructed simply out of  locally-sourced natural materials, each boat is equipped with rooftop solar panels, a small library with electronic resources, and a laptop with internet connectivity.  These floating classrooms are equipped to provide for the educational needs of students up to the fourth grade level.