Here's one from the No Brainer folder: San José is now four projects into a 16-project plan to install 2.5 megawatts of solar power – and the projects aren't costing the city a penny to do.
SolarCity has already installed — and will maintain – solar arrays at Kelley Park (411 kilowatts), the Police Activities League Sports Center (160 kW), a municipal water office (30 kW) and a service yard (95 kW). The city is buying the energy generated from the arrays "at a rate anticipated to be lower than it pays for electricity from Pacific Gas & Electric," the city said in a statement.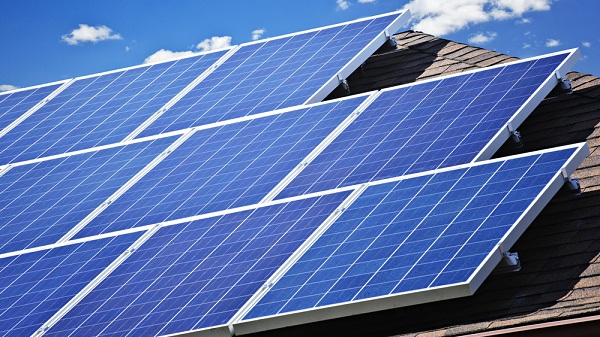 SolarCity estimates that under the 20-year power purchase agreement, the Kelley Park project alone will save the city $27,000 in its first year of operation and possibly as much as $1.2 million over the life of the contract.
The solar effort is part of a larger San Jose initiative called Green Vision, launched in 2007, which calls for 100 percent renewable electricity by 2020 for the entire city. To city is working on a couple of different fronts to hit that goal.
First, it's aiming to cut energy use – both electric and gas – in San Jose homes by 50 percent over the next decade. In 2007 per capita energy use was 8,498 kilowatt-hours per year; by 2010 it had fallen to 8,109 kWh toward a goal of 4,249 kWh in 2022. More efficient lighting, energy monitoring systems, smart cooling systems and green roofs are all being promoted.
Then there's the energy production piece to the puzzle.
Right now the city gobbles up around 5.3 million kWh of power a year, with 17 percent coming from renewables. Solar, the city believes, can change that in a big way.
"Former Governor Arnold Schwarzenegger set a goal of 1 million solar roofs for California, and we believe that San José can supply 10 percent of this total," the city says. "We have the sunshine, and the solar technology innovations being developed here."
Residents seem to be taking up the cause. In 2011, San Jose ranked first in new installations in California in the PV Solar Report. It went from 524 installs in 2010 to 960 in 2011, an increase of 83 percent. And more than two-thirds of all the 2011 installs – 648 out of the 960 total – were "third-party" projects, where the homeowner or business doesn't purchase panels, but instead buys solar power service.