The skies the limit for the Chinese solar these days and now the country is reported to be investing $900 million in a solar energy park in the Andean country of Chile.
According to Reuters Chinese renewable energy company Sky Solar and China Development Bank have joined forces with the Chilean industrial group Sigdo Koppers for the 300 megawatt (MW) solar energy project.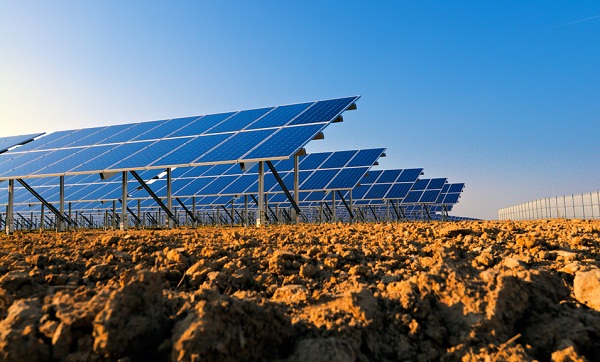 The move accompanies the visit of Chinese Premier Wen Jiabao to Chile on the final leg of  an official visit to Latin America. The Chinese leader took part in a signing ceremony with President Pinera of Chile, alongside the CEOs of Sky Solar, the China Development Bank and Sigdo Koppers recently.
According to Sky Solar, the solar park project is expected to get underway this year. The first stage will be a 2MW pilot project, followed up by an 18MW ground-mounted project. Once these two schemes are up and running the remaining building works will begin and are expected to be carried out over the next 18 months.
The Chilean state is reportedly in need of adding some 8,000 MW of installed capacity by 2020 to a power matrix currently estimated at 17,000 MW.
Chile is one of China's main trading partners in the region, with the two countries sharing a free trade agreement. Trade between the two countries is estimated at around $30 billion, helped in no small part by China's ravenous demand for commodities, which has boosted the economies of a number of Latin American countries.
Chile, until of late, has not figured too highly on the renewables radar. One of the few Chilean clean tech initiatives we've covered was an innovative new office building in the capital Santiago, which uses clever design to offer a low cost, energy efficient cooling system.
The new headquarters of Empresas Transoceanica is wrapped by wood on its north side in order to deflect solar radiation, while allowing for natural light to pour into the office space. Its passive solar orientation works intelligently with the site where the building is located, and a 75m-deep ground source heat pump uses naturally cooled water to lower building temperatures.
The building is expected to use just one fifth the energy of a typical Chilean office of comparable size.
China meanwhile is seen more and more as a leader in the export of solar technology, not always to the pleasure of the natives.
In America a row has erupted over the export of cheap solar cells into the country, which U.S. manufacturers say are undercutting their own products.
The Coalition for American Solar Manufacturing (CASM), a group led by the company SolarWorld, brought the trade allegations against China, which resulted in stiff preliminary duties on Chinese solar cells and modules. The U.S. Commerce Department heaped anti-dumping duties of around 31 percent on China's largest solar companies, including Trina and Suntech.