Before Japan had finalized the feed-in tariff (FIT) rates it would pay for solar, Bloomberg New Energy Finance wrote that "if the Japanese government implements the rates it is now proposing, they will rank among the world's most attractive support mechanisms for renewables" and would turn the country into the world's second-biggest solar market.
Well, today, the Japanese Industry Minister Yukio Edano said game on.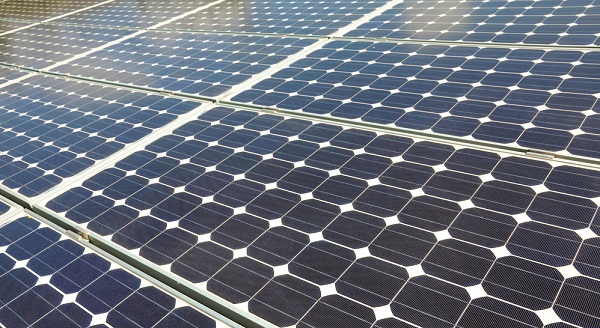 "Japan announced prices today for solar electricity that are triple what industrial users pay for conventional power," Bloomberg News reported.
This should spur a solar boom in Japan in the next few years, but how it all plays out long-term is uncertain.
Bloomberg said utilities will pay ¥42 (53 cents) for every kilowatt-hour of electricity a project produces over 20 years, a rate nearly double that paid by Germany. Germany's FIT helped make it the biggest solar market in the world, creating tremendous amounts of clean power and tens of thousands of jobs.
Now, however, the country is pulling back on subsidies under general budget pressure and as low-income consumers feel the pinch from rising energy prices. Spiegel reported recently on complaints from "consumer protection advocates and interest groups" who say "the unchecked expansion of highly-subsidized photovoltaic installations is driving prices up, without the benefit of creating a commensurate increase in supply."
Japan's and Germany's experiences and policies on renewables share a link with the Fukushima nuclear reactor disaster of March 2011.
Germany was well on the road toward renewables long before Fukushima, but the government's post-Fukushima decision to ditch nuclear energy cemented the need for alternative power sources. Japan is actually now restarting some of its nuclear plants, which had provided 30 percent of its power, but the government wants to be less reliant on them in the future.
Utilities have expressed qualms about integrating a big bust of intermittent energy sources onto the grid while maintaining stability, and business groups have complained about what the FIT might do to energy prices.
Analysts predict installations will take off due to the FIT, but some worry about the long-term picture. In a report earlier this year, Yugo Nakamura, head of Japan research at Bloomberg New Energy Finance, said: "The government faces the challenge of picking the best rate for stimulating renewable energy investment while not overpaying for clean power. With the very high rates which have been proposed there is a very real risk that Japan will experience the same boom-bust cycles we've seen in other countries."