It might be hard to fathom living in an area where the nearest bank was more than a day's drive away, but that's the reality for thousands of villagers who live in rural areas of India. In order to deposit funds, make transfers, or withdraw cash, villagers must buy an expensive bus ticket or, even worse, walk the distance to their bank's nearest branch. This is not only unsafe and inconvenient, but costs many a day's wages.
To make it easier for villagers to have daily access to their money, Indian engineering company Vortex is pioneering a line of solar-powered ATM machines. Each machine is vastly cheaper than building a branch office, making it the perfect alternative for remote villages that still lack reliable electricity.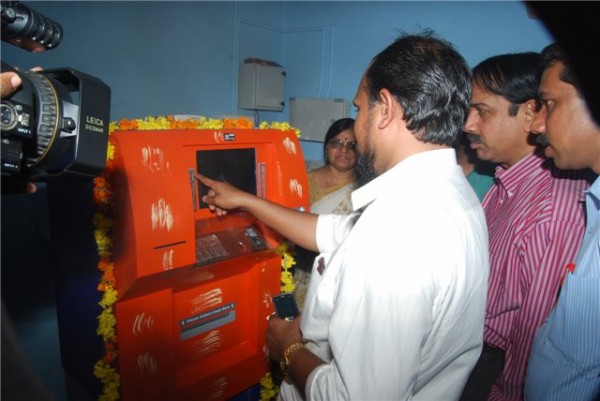 The Gramateller ATM is simple, compact, and designed to last for a long time in hot, rugged conditions. Vortex already manufactures some of the most energy-efficient ATMs on the planet, but the Grammateller Duo comes with the option of an external solar panel. Designed to operate continuously without internal air conditioning, the company claims that a rural establishment can operate the Grammateller ATM for around $10 of electricity per month in India. According to this review, the ATM also comes with a fingerprint identification system, making it easy for those unfamiliar with digital devices to withdraw cash.
There's no denying that the product is innovative and will help put rural villagers in constant contact with their money. But we say, why stop with the rural areas? India's population is exploding rapidly, and the country is building coal-fired power plants at an alarming rate to keep up with the demand for electricity. If these machines are so cheap and efficient, why not put them to use in the big city too?