Solar accounted for a monthly record 4 terawatt-hours (TWh) of electricity in Germany in May, about 10 percent of the electricity the country used and 40 percent more solar power than was generated in May 2011. But was it too much of a good thing?
The report from the Federal Association of Energy and Water (BDEW) on Friday attributed the big total to sunny weather and the country's expansion of solar capacity over the past year. In 2011 alone, Germany added 7.5 gigawatts (GW) of capacity, around four times the 1.9 GW the United States installed in 2011.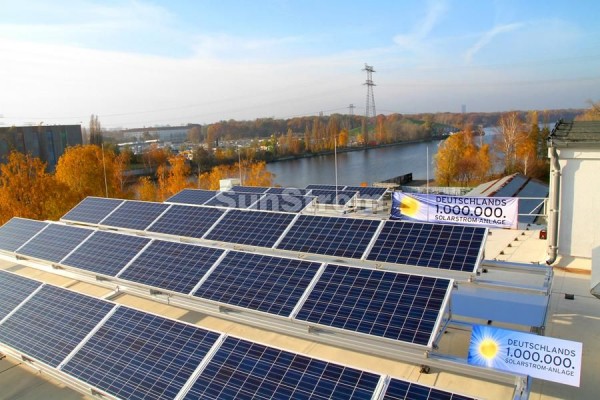 The record-shattering May total is immense and impressive but not quite the stunner it might have been after the news last week that solar generation in Germany peaked at a record 22 GW around noontime on May 25. The new report, however, provided a broader look at Germany's solar power picture, and added insight into wind power production as well — and it highlighted the growing-pains the country is experiencing in its speedy transition to renewables.
According to the BDEW, through the first five months of the year Germany generated 10.5 TWh of solar power, a 38 percent increase over the first five months of 2011. But while solar power production topped wind power production in May 2012 – 4 TWh to 2.9 TWh – in the January-May period wind power production was 22 TWh, more than twice what solar put out.
As remarkable and admirable as these achievements are, Germany is now struggling a bit to find a clear path forward on its energy policy.
Its solar manufacturing sector is struggling with overcapacity in the face of weaker European subsidies and demand growth — Q-Cells in April became the fourth German solar company to file for bankruptcy this year, joining  Solar Millennium, Solon and Solarhybrid.
Meanwhile, the subsidies that have driven the ramp-up in solar installation have become the subject of a big political battle, with the Merkel government trying to slash feed-in tariffs – which had already been trimmed by 50 percent over the past three years – by an additional 20 to 40 percent.
Those subsidies, requiring utilities to pay generously for any solar power brought online, have combined with tumbling photovoltaics prices to spur a solar tsunami, with new installations coming more rapidly than was planned. A side-effect has been to drive up electricity rates for consumers; Germans pay more than twice as much for electricity as Americans, according to a recent Australian study, and only in Denmark are power rates higher.
In its report on May solar production, the BDEW said "the industry generally supports the further development of renewable energy sources and investing billions of dollars annually," but added that the current solar subsidies situation had to change.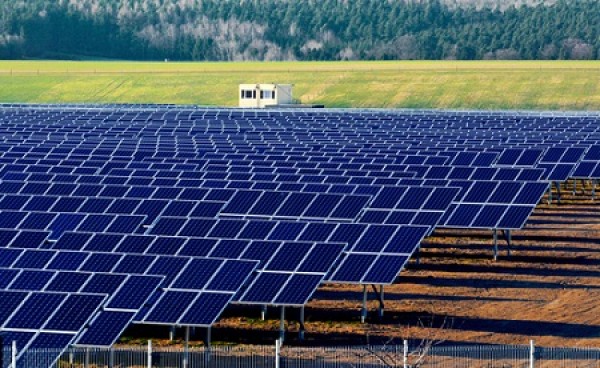 "The present development of electricity from photovoltaic systems and the continued rise (in) legally guaranteed remuneration is currently showing that the unchecked growth continues (and) the expansion of renewable energies and the associated costs are not controlled adequately," said Hildegard Muller, chairman of the BDEW general management, in a Google translation.
The government's bid for further cuts to the subsidies stalled in parliament last month. It is opposed by states where the Social Democrats and Greens hold power. Further negotiations on the solar policy are scheduled for this month.