Abengoa is going to build a 200-megawatt (MW) photovoltaic plant in California's Imperial Valley, but for whom and exactly where is a mystery.
The Spanish company put out a press release this week announcing it it had "been selected to carry out the engineering, construction and start-up of one of the largest photovoltaic plants in the world." It didn't name the developer who made the selection, and as for the location, Abengoa said simply that the plant "will be constructed in Imperial Valley, south central California."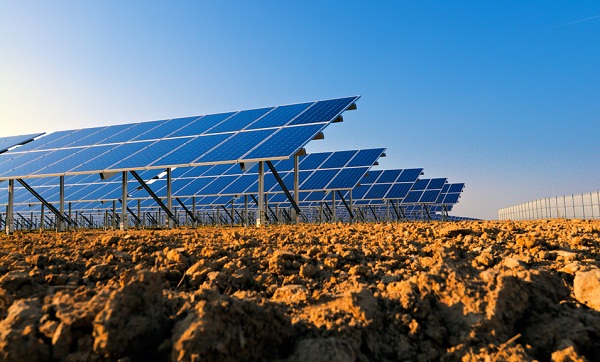 Poking around a little, we noted that back in February an outfit called 8minutenergy Renewables announced signing a 25-year deal to sell 200 MW of power from the Mount Signal Solar project in, yes, Imperial Valley, Calif., to San Diego Gas & Electric (SDG&E).
We called them up but their PR guy said we should take our question to Abengoa. We sent emails to the company, but never heard back.
Whatever project it is, details are likely to come out soon – Abengoa said the plant "is due to be completed in 18 months and will come into operation progressively during the second half of 2013." That's barely a year away.
Abengoa is currently working on two utility-scale projects in the Southwest with the backing of loan guarantees from the U.S. Department of Energy. Interestingly, those projects and the mystery project in the Imperial Valley are all a little different.
The Mojave Solar Project, which got a $1.2 billion loan guarantee, is using parabolic trough technology that's said to be cutting edge stuff, easier and less expensive to build and install than the prior generation and with a heat-collection element that can increase thermal efficiency by up to 30 percent.
The Solana Project in Arizona is to use parabolic trough as well, but the twist there is the addition of molten salt energy storage technology.
Then the Imperial Valley project – wherever it is – is doing just ol' photovoltaics.