Smartphones are our constant companions, but their extra features can be a constant — and dangerous — distraction as we weave through morning traffic or cruise down the highway on a long road trip. As much as we know that it's completely unsafe to use our phones in the car, it's hard not to steal a glance when we hear the ping of an email or text.
Headsets solve part of the problem, but they still require that you use your hands to take them on or off (not to mention they are less than stylish) and have an uncanny knack for getting sat on. Griffin Technology, a leading developer of accessories for home, mobile, and personal technology, recently unveiled a solar-powered solution that eliminates the need for awkward headsets.

Unlike other hands-free accessories, the SmartTalk Solar mounts directly to your vehicle's windshield so the solar panel can face the glass, keeping the internal battery charged for extended talk time. Calls can be answered or placed at the touch of a single, large button or through your smartphone's voice command features without touching the device at all.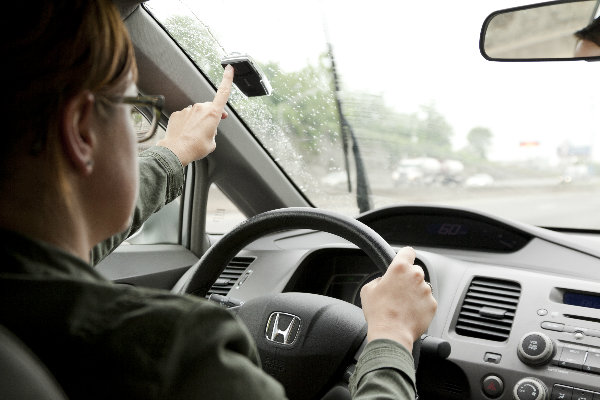 SmartTalk Solar's unique placement in the vehicle allows you to keep your hands on the wheel, and your eyes on the road, all without ignoring that important call from your boss.
Compatible with all Bluetooth-enabled phones, the device's motion-sensing Auto Connect links to paired smartphones as soon as you enter the car, and the multipoint pairing feature conveniently allows connection of two different phones simultaneously.
Retailing for $69.99, the SmartTalk Solar is now available at Griffin Technology's online store.