The roof of the world is the venue for a new off-grid solar project by the Chinese energy firm Trina Solar. The company has just announced plans to create a 2.1-megawatt (MW) solar farm in the Naqu region of Tibet.
The project, which will be developed alongside Tibetan energy company Longyuan New Energy, will be Trina's largest off-grid project in China in recent years, following the construction of approximately 40 standalone power stations in 2002 in Tibet's Chamdo region.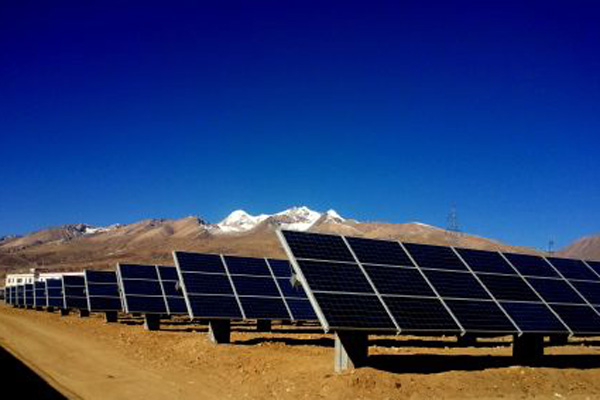 Naqu is in northern Tibet and borders the Chinese provinces of Xinjiang and Qinghai. Situated at an altitude of around 15,000 feet, the territory is considered one of the most scenic parts of the mountain state, which is now a semi-autonomous region of China. The province contains basins, lakes, rivers and forests, and is one of the few crop-producing areas of Tibet.
More importantly from the point of view of solar, it has exceptional light levels, averaging 2,900 sunlight hours per year.
"We are very pleased to have been selected by Longyuan for the Naqu project," Jifan Gao, Trina chairman and CEO, said in a statement. "Quality irradiance in this highly elevated region underscores its suitability for such a project. We are committed to providing quality products and excellent service in implementing this project, which we believe can benefit the local population."
Traditionally, Tibet has relied on hydroelectric resources for their power supply, but as the climate has been changing in recent years, severe droughts have impacted electricity production.
The company did not say if this latest project would take the crown of being the highest solar project in the world. Two years ago Osolar said its solar installation in the Tibetan capital Lhasa, located at at 4,300 meters (11,107 feet), was the highest grid-connected solar power system in the world.
The remoteness of Naqu means that most of its inhabitants lack access to the electrical grid. Trina said it hoped its new off-grid project would help alleviate the electricity shortages of farmers and herdsmen (most of whom live on the poverty line), thereby improving quality of life and stimulating growth and economic and social development.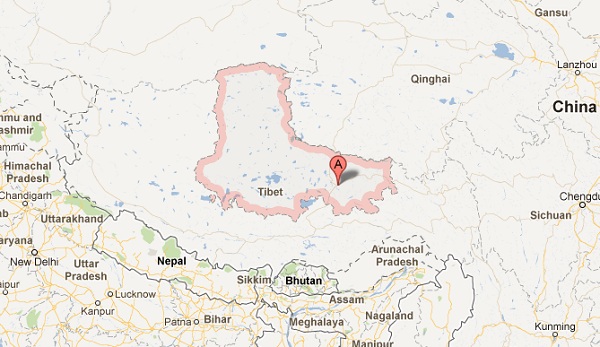 Trina said the project would use the company's specially designed PC20 off-grid modules.
In a statement, Mark Kingsley, chief commercial officer of Trina Solar, said: "These installations, believed to be one of the largest off-grid module orders in China, are especially suited for Tibet's environment owing to its clean air, excellent sunlight, and challenges of rugged topography to extend traditional distributed power. We are especially pleased to be supplying our solutions in the Tibet Region, where our legacy projects from ten years ago are still improving lives."
Last year, Trina Solar hit the headlines when it claimed a "world record" in solar cell output. At the European Photovoltaic Conference and Exhibition in Hamburg, Germany, the company claimed its 156-by-156-millimeter 60-cell module put out a record 274 watts peak. The company has also been accused of selling its products below cost in the United States, and was recently hit with preliminary duties of 31 percent by the U.S. Commerce Department.