The Swiss are known for their fine craftsmanship and clever tech, so it should come as no surprise that a little ski-town in Switzerland has launched what is believed to be the world's first solar-powered ski lift. The town is Tenna, and the chairlift system is named, appropriately enough, the Solarskilift.
Gizmag reports that the mechanism makes use of a "cable car system" in which the solar panels are integrated directly into the lift itself. Around of 80 of them carry as many as 800 skiers per hour up the mountain along a 450-meter (492-yard) system. But if skiiers set out in the sun and find themselves dangling hundreds of feet in the air as clouds roll in, they need not despair, as the system is tied to the grid for backup power.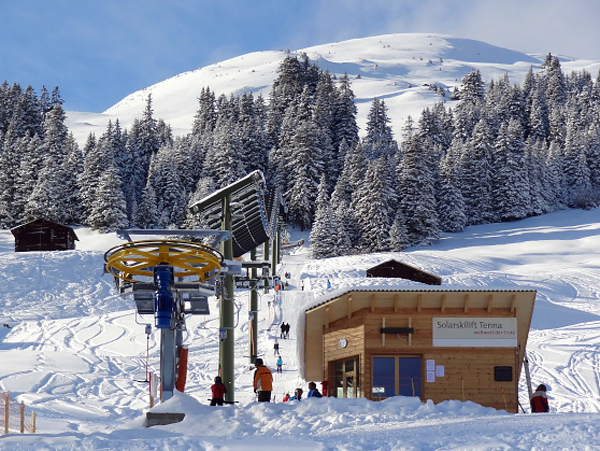 Oh, and here's the really clever bit: these solar panels are mounted on automatic swivels that not only turn and tilt, following the sun in its daily trek across the sky for max efficiency, but shakes off accumulated snowfall as well—a key factor in an area renowned for its heavy snowfall.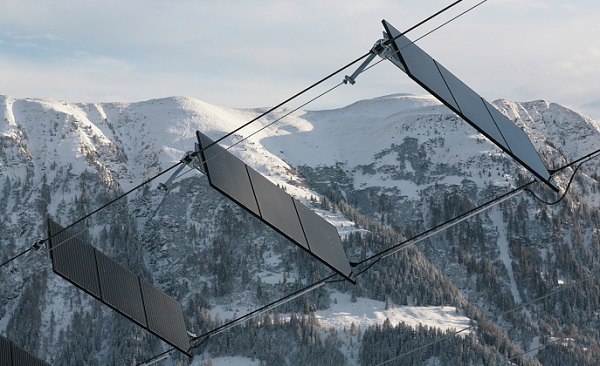 On a clear day, the solar panels mounted to the lift system produce around twice as much electricity as the amount required to operate the lift. So on those days, the excess energy goes directly into the local grid through a feed-in tariff program. In the summer, when the lift is turned off completely, the whole system becomes a kind of solar farm, generating energy and income for the town. This kickback will no doubt be welcome, as the budget for the Solarskilift's construction ran about twice that of a conventional system—rather steep for a town of just 112 people.