While not generating much shock, the Tennessee Solar Institute's (TSI) report on the positive impacts of the state's solar industry are definitely generating some awe. Despite tough economic times, Tennessee's solar industry is growing rapidly – generating green jobs, investment and energy savings throughout the state.
The TSI report details the solar industry's growth in Tennessee and most importantly, seeks to identify specific workforce needs and possible issues for reaching full potential. The TSI is part of Tennessee's Volunteer State Solar Initiative, which focuses on job creation, education, renewable energy production and technology commercialization, and seeks to address and remedy obstacles to solar industry growth. The TSI's Solar Opportunity Fund and grant programs have already leveraged more than $40.3 million in private investments, and benefitted the state's economy with over $63.8 million.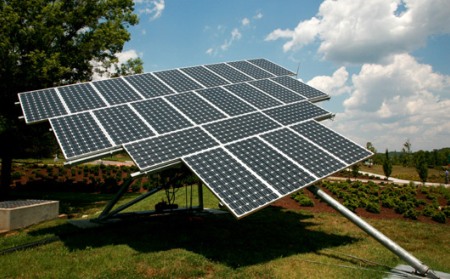 Tennessee solar small businesses have been on the rise, with 33 of the state's 200 solar industry organizations starting in the last three years. But it's not just new entrepreneurs engaging in the solar sector – Tennessee has also seen well established companies finding new opportunities in the solar market. Shoals Technology Group used to supply auto parts, but started manufacturing plug and play solutions to solar farms in 2003 and now 100 percent of their business is in the solar sector.
"With companies old and new investing and innovating, the solar sector is putting some of our 297,000 unemployed Tennesseans back to work, while growing our state's economy and capturing a bigger slice of the $240 billion global clean energy market," John Sanseverino, director of programs at TSI, said in a statement.
According to Tennessee businesses,  increased workforce development, general business operations assistance, and employee training are the significant obstacles to becoming more competitive in the market.  The next phase of the Tennessee Solar Institute's work will focus on these issues and potential bottlenecks to ensure Tennessee's solar industry keeps thriving.