Duties on imports of crystalline silicon photovoltaic cells and modules from China are a step closer to reality after the U.S. International Trade Commission (ITC) voted 6-0 today that there is enough evidence that the U.S. industry has been "materially injured or is threatened with material injury" by the Chinese imports.
The action by the commission wasn't a big surprise, with the standard for an affirmative vote fairly low, according to experts. And it doesn't cinch duties. But it was necessary to keep the incendiary case, brought by SolarWorld and six unnamed co-petitioners in the Coalition for American Solar Manufacturing (CASM), moving through a complicated process that involves the ITC and the U.S. Department of Commerce. The ball is now back in Commerce's court, with a preliminary countervailing duty determination due by Jan.12, 2012, and a preliminary antidumping duty determination due by March 22, 2012, the ITC said.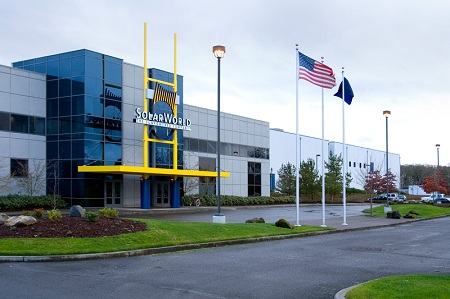 "The ITC's unanimous ruling underscores what American solar manufacturers have argued for months: Without any production cost advantage, dumping by Chinese solar manufacturers and massive subsidies by the Chinese government are enabling Chinese producers to drive out U.S. competition," Gordon Brinser, president of Oregon-based SolarWorld Industries America and head of CASM, said in a statement.  "Today's ruling further erodes the credibility of denials by Chinese manufacturers and their importer allies in this case."
The SolarWorld petition has prompted a bitter internal fight in the U.S. solar industry. SolarWorld and its CASM cohorts say that without protective tariffs, U.S. solar PV manufacturing jobs will be lost to China; installers and others in the solar supply chain – many of them gathered under the banner of the Coalition for Affordable Solar Energy – say that tariffs could spell the end of the PV boom that has created tens of thousands of U.S. jobs.