Dominion Virginia Power wants to get into the community solar business. The company has asked the Virginia State Corporation Commission to approve a multi-year pilot program to expand the company's understanding of community-based solar energy development. The utility plans to lease 30-50 sites on rooftops and grounds of commercial businesses and public facilities for community-owned photovotaic (PV) systems. The systems will generate enough electricity to power about 6,000 homes.
The utility hasn't named specific locations for the systems, but at least four of the sites would be in community settings, such as local government buildings, schools, community associations, neighborhood associations or nonprofit organizations. While details of the program remain to be sorted out, the company says it would own and operate the PV systems, and program participants would receive credit for leasing space for the installations. A Web-enabled monitor at the facility would display information about the installation's output, and the utility would report the study results of each project to the commission annually.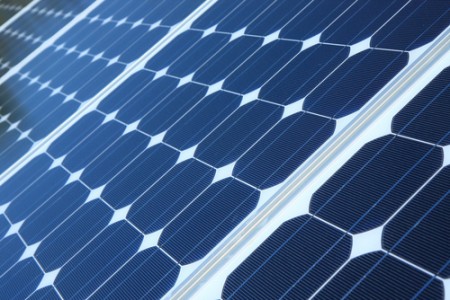 In response to legislation promoting distributed solar energy generation, Dominion also plans to offer a standard tariff rate for solar energy. The Community Solar Power Program tariff would give customers the opportunity to sell solar generation output and renewable energy certificates (RECs) to the company under a set rate per kilowatt-hour, as an alternative to net metering. Solar energy generation capacity under this program would not exceed 33 megawatts.
"To successfully implement solar energy projects, we have to understand how community-based solar energy will integrate in our existing distribution system," said Kenneth D. Barker, vice president for customer solutions and energy conservation. "In addition, the program would provide more renewable energy to our generation mix, support Virginia's renewable energy goals and further the goals of the commonwealth's energy policy."