The black-lit "nocturnal habitat" of the  Cameron Park Zoo's Brazos River Country exhibit is now letting in a little sunshine. Not through the windows, of course, but through its new rooftop photovoltaic (PV) system. Customers of Green Mountain Energy have funded the installation of two PV systems at the Cameron Park Zoo in Waco, Texas. The new systems were installed on the roofs of the zoo's new stone, metal and wood pavilion, and its "Brazos at Night" exhibit. The systems will not only reduce the carbon footprint and energy costs of the zoo, but will also be used to educate zoo visitors about the benefits of solar energy.
The $140,000 installation features a 16-kilowatt (kW) PV array on the zoo's new 6,070-square-foot pavilion, which will be used for special events such as weddings, corporate parties and family reunions. The second, 11-kW PV array was installed on the "Brazos at Night" building, which houses the nocturnal animals found along the banks of the Brazos River. Together, the two systems are expected to produce nearly 38,000 kilowatt-hours (kWh) of electricity per year.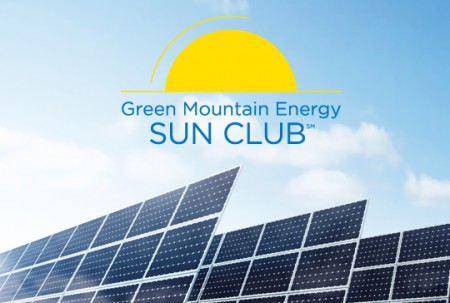 Green Mountain's Sun Club program allows Green Mountain customers to support solar energy installations in Texas by paying an additional $5 on their monthly electric bill. Since 2002, the Sun Club has financed 31 solar projects in Texas. This is the second Sun Club installation in Waco, in addition to a 9.6-kW solar array on the new LEED-certified Waco Chamber of Commerce building in 2008. The Sun Club also recently financed a 47.5-kW PV system installed at the Fort Worth Zoo.
"Donating solar systems like this one helps us give back to the communities where our customers live, work, shop and play, while supporting our mission to change the way power is made," said Paul Markovich, President, Residential Services, Green Mountain Energy Company.