How explosive has the growth in Chinese solar manufacturing been? According to research compiled by the Earth Policy Institute (EPI), in 2010 China more than doubled its production of photovoltaic (PV) cells – for the seventh year in a row. (Now you know why U.S. manufacturers are so worried.)
China produced 10,852 megawatts (MW) of PV cells in 2010, amounting to 45 percent of the 24,047 MW produced globally – stunning dominance given that in 2006, its share of the market was just 13 percent. Taiwan, at 3,639 MW, moved into second place in PV manufacturing in 2010, passing Japan (2,169) and Germany (2,022). At the same time, U.S. manufacturing grew from 580 MW to 1,115 MW.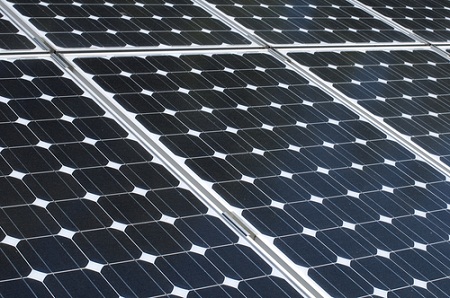 And while production was booming, installations also powered ahead in 2010, with some 16,600 MW going in. There, Germany dominates. By the end of 2010 Germany had 17,200 MW of installed PV – "more than 40 percent of global capacity and over four times the 3,800 MW in Spain, the No. 2 country." According to EPI, Germany now generates enough solar power to meet the electricity demand of around 3.4 million German homes. Installed capacity in the United States grew by 50 percent in 2010, but was still a long way back at 2,500 MW.
What about China? Amazingly, given its production prowess, it's been a lagging user of solar PV. But as we've seen on the manufacturing side, that can change quickly – and there are already indications the shift is taking place. "Total installed PV in China grew 140 percent to nearly 900 MW in 2010," EPI reported. "This was the first full year for the national Golden Sun program, which covers half the investment and grid connection costs of a solar project. It is expected to result in at least 1,000 MW of new installations each year after 2012."
If geeking on solar data is your think, you'll want to check out the full EPI solar power post by J. Matthew Roney, on the organization's website in its highly informative Eco-Economy Indicators section.