From the start, portions of the U.S. solar industry weren't thrilled with SolarWorld's demand that the Obama administration slap duties on imports of crystalline silicon solar cells from China – and now that split has busted wide open.
A group that reportedly includes big solar providers such as SunEdison and SolarCity has emerged under the banner "Coalition for Affordable Solar Energy," with the message that the SolarWorld action could derail the fast-growing U.S. solar industry, much of which has benefitted from plunging prices for photovoltaic panels. "Global competition is making affordable solar energy a reality in America and around the world," the group writes on its website. "SolarWorld's action to block or dramatically curtail solar cell imports from China places that goal at risk."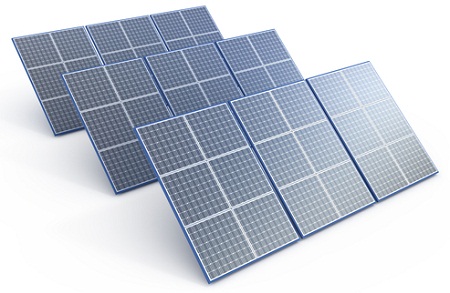 As of midday Wednesday, the group's website noted that it launched on Tuesday, Nov. 8. The site did not include a list of members, but said more content would be coming soon. The group's short message went on to say: "Protectionism harms the future of solar energy in America and negatively impacts consumers, ratepayers, and over 100,000 American solar jobs. We are committed to growing a domestic solar industry, promoting innovation, and making solar an affordable option for all Americans."
As bold as this brand-new coalition's move is, it's not a huge surprise. When news of the SolarWorld action broke, the Solar Energy Industries Association (SEIA), the big U.S. solar lobbying group, struck a somewhat reserved tone, with SEIA chief Rhone Resch saying the "allegations must be thoroughly examined,"  but adding that "parties accused of unfair trade practices also have the right to defend themselves in the process of these investigations."
In October, Germany-based SolarWorld, which employs more than 1,000 workers at its Hillsboro, Ore., U.S. headquarters, said it was joining six other U.S. manufacturers of solar cells and panels in the new Coalition for American Solar Manufacturing in filing complaints with the U.S. Department of Commerce and International Trade Commission seeking relief from China's alleged illegal trade practices.