Researchers in Israel are taking an "old school" approach to photovoltaics (PV). Instead of the ubiquitous semiconductors found in most PV panels, professors Koby Scheuer, Yael Hanin and Amir Boag at Tel Aviv University's Department of Physical Electronics' Renewable Energy Center are developing a solar panel composed of metallic antennas adapted to absorb light waves. The team says the technology, which uses small amounts of aluminum and gold, is capable of obtaining a much higher rate of converting light into energy at a lower material cost than silicon-based semiconductors.
Traditionally, antennas have not been used to harvest light waves because their dimensions must correspond to light's short wavelength – a challenge that engineers have only recently been able to overcome. In order to harvest light, the Tel Aviv team has fabricated nano-antennas less than a micron long. When exposed to light, the researchers found that only 5 percent of the energy absorbed by the antennas was lost in the circuit, giving the antennas a much higher conversion efficiency than semiconductors.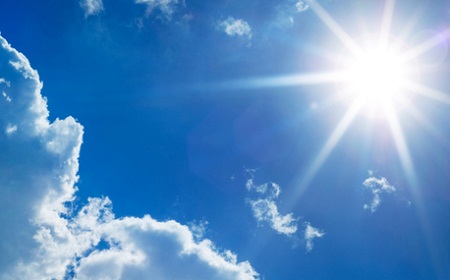 According to Scheuer, the antennas also have great potential for solar energy technologies because they can collect wavelengths across a much broader spectrum of light. This would be accomplished by manufacturing the antennas in different lengths with the same materials and process, exploiting light waves across the entire spectrum.
The team has already developed a possible model solar panel, consisting of a large sheet of plastic imprinted with metallic antennas of varying lengths using a lithography machine. The technology was recently presented at Photonics West in San Francisco, and published in the conference proceedings. The next step, according to Scheuer, is to improve the technology's conversion process, or the rate at which it turns electromagnetic energy into electric current.