The Solar Electric Light Fund (SELF) – a U.S.-based nonprofit that we last encountered as it worked to bring solar power to remote medical centers in earthquake ravaged Haiti – is vowing to scale up its "Whole Village" development model that has been in a pilot phase in West Africa.
The organization describes the program as an integrated approach to implementing solar energy systems that empower rural communities in developing countries to improve their health, education, economic development and food and water security. SELF's commitment to expand the program was made to the United Nations Sustainable Energy for All initiative at the recent United Nations Private Sector Forum.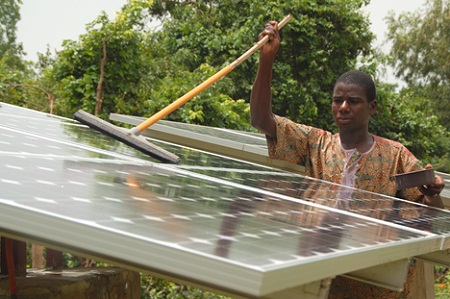 "We believe that energy is a human right and that access to it is essential to achieving the Millennium Development Goals," said Bob Freling, executive director of SELF. "Our commitment seeks to both validate the Whole Village model's value and demonstrate that it can be used throughout the developing world to alleviate poverty through the use of solar energy.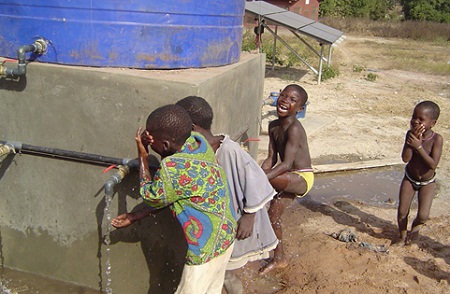 In the pilot program, SELF installed "Solar Market Gardens" (SMG) – what it describes as "innovative, unique solar-powered drip irrigation system(s) for women farming collectives" – in Dunkassa and Bessassi, two villages in the Kalalé district of northern Benin in West Africa. The organization said that a two-year study by Stanford University researchers found the SMG model "significantly augments both household income and nutritional intake, particularly during the dry season, and is cost effective compared to alternative technologies."