If you happen to be looking for something to do today, consider the the American Solar Energy Society's (ASES) 16th annual National Solar Tour, said to be the world's largest grassroots solar event. It is taking place in 43 states, showcasing to visitors ways Americans are making use of solar to cut their energy costs.
The National Solar Tour is made up of open house tours of energy-efficient homes and businesses and will, according to the ASES, "give consumers a glimpse at the variety of solar solutions available in today's marketplace, from traditional roof-mount, vertical solar and building-integrated PV to solar water heating, gazebos — even solar trees that fuel electric vehicles."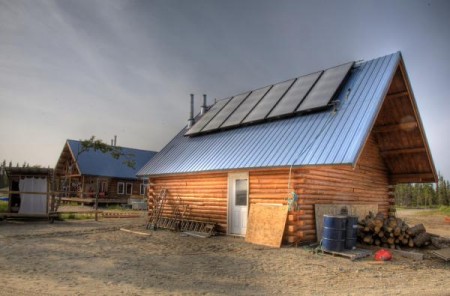 It is said many of the solar-equipped homes on this year's tour are seeing electric bill reductions by 80 t0 100 percent. It is believed that today more than 160,000 participants will visit some 5,500 buildings in 3,200 communities across the U.S.
"These tours are an effective way for folks interested in solar to see first-hand how solar works, while speaking with licensed, qualified professionals who can educate them on installation processes and the many incentives today's solar PV, solar water heating and energy efficiency solutions deliver," said tour host and San Diego Renewable Energy Society Chair Steve Johnston in a statement.