According to Yuri Horwitz, CEO of Washington, D.C.-based solar finance firm Sol Systems, there are plenty of solar projects waiting in the wings – there just isn't enough funding to get them off the ground. "We talk to hundreds of solar developers about prospective commercial and utility-scale projects," he says, "and unfortunately, many of these solar projects are never built due to an inability to efficiently locate financing."
To remedy this problem, Sol Systems recently announced the launch of SolMarket, a new financing platform that aims to catalyze investment in solar energy projects nationwide by transforming how solar projects are financed.  SolMarket launches with over $350 million of committed partner funds, actively seeking solar projects in need of financing, according to the company.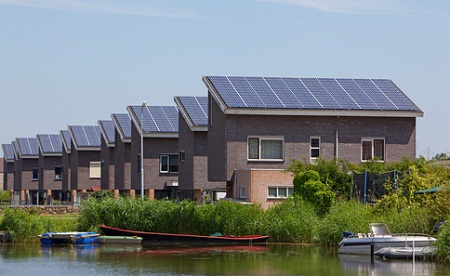 The new SolMarket platform gives investors and developers tools to originate, evaluate, finance and construct renewable energy projects, Sol Systems says, by providing a standardized origination platform, a document library, modeling software and a standardized document suite.  SolMarket will also offer developers group purchase discounts for solar modules and other equipment.  There are no costs for developers to participate in SolMarket.
SolMarket is seeking projects ranging from 50 kilowatts to multi-megawatts in size.  Solar developers are encouraged to submit their projects before the end of September because investors are quickly building out their portfolios for 2011.