The South Pacific island of Tonga will soon get its first solar power plant, thanks to a bit of help from its neighbor to the south. The New Zealand government has announced that it will provide $7.9 million toward the solar project.
The project, which we spotted on the Renewable Energy Magazine site, is a public-private partnership with Meridian Energy, Tonga Power Limited and the Tongan government that will result in a 1 megawatt solar power plant. Construction is expect to start by the end of this year. Estimates are it will meet 4 percent of Tonga's power needs while offseting 470,000 liters of diesel per year.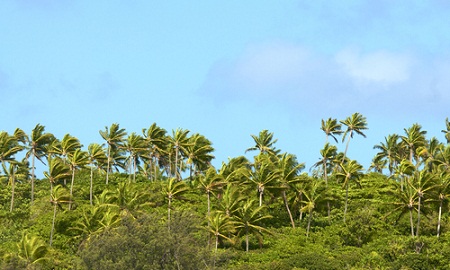 The nation of Tonga includes 169 islands across 700,000 square miles, although just 36 of the islands are inhabited, according to the CIA World Factbook. A July 2011 estimate put the population at 105,916 residents. Tonga exports include fish, vanilla, kava and squash, primarily to New Zealand, Australia, Fiji, Japan and the United States.
New Zealand officials say they want to be a part of the Pacific's decreased reliance on fossil fuels. Promoting renewable energy throughout the Pacific, where climate change is seen as a potentially grave threat, was a key topic at the recent 42nd Pacific Island Forum. Tonga has a  target of reducing fossil fuel use by 50 percent by the end of 2012. Earlier this year, we reported on an effort by the Cook Islands to to generate all its electricity from renewable sources use by 2020.